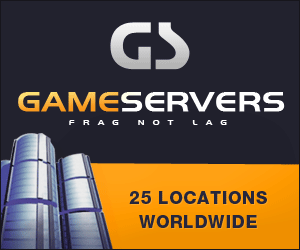 New York Times
November 2, 2007 By Sabrina Tavernise
KIZILTEPE, Turkey, Oct. 31 — Ten years ago, Turkey ran the Kurdish region here in its southeast like a police state. All signs of Kurdish identity — the language, music, national dress — were strictly banned and subject to punishment. Checkpoints were everywhere. Going out after dark was forbidden.
Today, Kurdish is heard on the streets and in shops, Kurdish satellite TV is legally beamed into homes, and Kurdish holidays are celebrated publicly. The improvements occurred after a 25-year war for Kurdish rights subsided, and are largely a result of legal changes Turkey made to qualify for the European Union.
But militant proponents of that Kurdish identity — a rebel group based in part in northern Iraq — threaten to complicate further progress on the very rights for which they claim to fight, many here say.
"They harm the Kurdish people more than anybody else with this violence," said Mehmet Kaya, head of the chamber of commerce in the region's capital, Diyarbakir, referring to the militants. "People of this region are starting to say out loud that they no longer want violence."
Secretary of State Condoleezza Rice arrives in Turkey on Friday to try to defuse a crisis between Turkey, a NATO member, and Iraq over attacks by the rebel group, the Kurdistan Workers' Party, known as the P.K.K., which hides in mountains in Iraq.
The crisis has split Turkey between powerful hard-line nationalists, who want an invasion, and moderate Turks, who do not. The moderates fear further conflict could set off new ethnic violence and are hoping that support from the United States will help tip the balance against it.
"This is a test of where the United States holds Turkey," said Soli Ozel, a professor of international relations at Bilgi University in Istanbul. "If she comes with an empty hand, it's going to be very difficult for the government to really hold the waters."
For decades, Turkey has suppressed its Kurdish minority, about a fifth of the country's population, fearing secession. The oppression, combined with biting poverty — 60 percent of the residents here are below the poverty line — fueled militancy.
Like many other leftist political movements of the day, the P.K.K., founded in the late 1970s, was banned in a Turkish military coup in 1980. It remained broadly popular as a Kurdish national freedom movement, even as its fighters moved to Europe and the rugged mountains of eastern Turkey and northern Iraq.
"There was this excitement of youth in the air throughout the nation," said Ramazan Deger, a Kurdish politician from Prime Minister Recep Tayyip Erdogan's party from Mardin, a city near Kiziltepe. "In the east, it was represented by the P.K.K."
But local support hardened into fear as the P.K.K. became brutal in Kurdish villages, trying to block any local cooperation with the state. Hasan Ozgun, a 30-year-old cellphone shop owner in Kiziltepe, remembers his father trying to assess whether to open his fabrics shop every morning, after having found other merchants dead with their hands still on the locks. He said the group had killed more than 30 people in his village.
"We started to doubt their sincerity," said Serif Gokce, a 33-year-old computer shop owner in Kiziltepe. "In 25 years of struggle, so little has been achieved. People came to the conclusion that they did more harm than good."
The Turkish state was no less brutal. Mr. Gokce remembers soldiers cordoning off his village, herding the villagers together and punching and interrogating them for hours. His father still has a scar from the boot of a Turkish soldier just above his ear.
Restrictions began to ease after the P.K.K.'s leader, Abdullah Ocalan, was captured in 1999, and loosened further when Mr. Erdogan's new government began to overhaul the Turkish state for entrance into the European Union. Halime, a 32-year-old mother of eight, remembers celebrating the Kurdish spring festival of Nawruz for the first time several years ago. Children could have Kurdish names. Limited Kurdish broadcasting was allowed.
The P.K.K. shifted some of its primary demands to Mr. Ocalan's release and treatment, raising more questions among the more educated Kurdish public about their motives.
"What are their objectives — a better life for Kurds in Turkey or the improvement of their leader's prison environment?" said a civil servant in Mardin, who asked that his name not be used out of fear of retribution.
Mr. Erdogan began a concerted effort to win the Kurdish population. He promised roads and electricity in every village. In 2005, basic health care for the poor and aid for school children were arranged. Perhaps most important, he stated publicly in a landmark speech that same year that Turkey had a "Kurdish problem," a remark that was almost unprecedented for Turkish leaders and made a deep impression in the region.
"His call for brotherhood, that was what won me," Mr. Gokce said, standing in Mr. Ozgun's shop as customers asked questions in Kurdish.
"We know he was trying to break a mindset."
Kurds responded, and in elections last July, they voted in large numbers for Mr. Erdogan's party, the only non-Kurdish party that campaigned in the southeast, reducing the number of Kurdish party wins to 6 provinces, from 13 in 2002.
Independent candidates from the Kurdish party still garnered by far the most votes in the region, winning 20 seats in Parliament, the first Kurdish representation in more than a decade.
The new choice reflects a broader shift among Kurds to mainstream Turkish society. Vast numbers of Turkey's Kurds moved west during the war in the southeast, and while they are still poorer and less privileged than the rest of Turkish society, they have learned from the exposure.
"Kurdish people are much more aware than they used to be," Mr. Gokce said.
The party's success "hinted the beginning of a shift and transformation in people's minds and expectations," said Sezgin Tanrikulu, head of the Diyarbakir Bar Association.
"The violence was once seen as a legitimate way to seek for equality, no longer is," he said, adding that this week, 91 regional business groups, nongovernmental organizations and intellectuals in the region signed a declaration asking the group to lay down its arms.
The only way to end the conflict is for the government to take "a courageous and fearless step," to expand Kurds' rights, Mr. Tanrikulu said. Abdurrahman Kurt, a lawmaker from Diyarbakir and a member of Mr. Erdogan's party, said that the P.K.K. had stepped up attacks recently, precisely because of the government's success in bringing more rights for Kurds. Both the P.K.K. and the hard-liners in the Turkish military have strong interests in keeping the conflict going, Mr. Kaya said.
"They have always hit back at times when the country has reached crossroads in democracy," Mr. Kurt said.
The crisis has also brought out deep nationalist anger, and Mr. Tanrikulu expressed concerns that, beyond slowing Turkey's transition to democracy, it could also bring ethnic strife.
Mr. Gokce said that several years ago he had lost hope, and was considering moving to Europe, but decided to stay after the government's new policy of inclusion. Early aspirations for statehood have since faded.
"We used to think that Kurds should have their own land," he said wedged between customers in his shop. "But as we grew more conscious, we realized it was a false ambition."
Sebnem Arsu contributed reporting from Mardin and Ankara, Turkey.