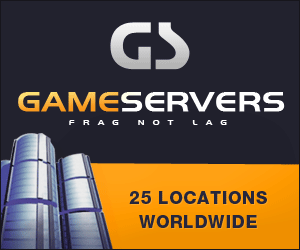 Washington Post
April 23, 2007
Pg. 1
Washington At War: The Other Iraq
By Rajiv Chandrasekaran, Washington Post Staff Writer
The 30-second television commercial features stirring scenes of a young Iraqi boy high-fiving a U.S. soldier, a Westerner dining alfresco, and men and women dancing together. "Have you seen the other Iraq?" the narrator asks. "It's spectacular. It's joyful."
"Welcome to Iraqi Kurdistan!" the narrator continues. "It's not a dream. It's the other Iraq."
With Sunni and Shiite Arabs locked in a bloody sectarian war, Iraq's Kurds are promoting their interests through an influence-buying campaign in the United States that includes airing nationwide television advertisements, hiring powerful Washington lobbyists and playing parts of the U.S. government against each other. A former car mechanic who happens to be the son of Iraq's president is at the center of Kurdish efforts to cultivate support for their semi-independent enclave, but the cast of Kurdish proponents also includes evangelical Christians, Israeli operatives and Republican political consultants.
In the past year, the Kurds have spent more than $3 million to retain lobbyists and set up a diplomatic office in Washington. They are cultivating grass-roots advocates among supporters of President Bush's war policy and evangelicals who believe that many key figures in the Bible lived in Kurdistan. And they are seeking to build an emotional bond with ordinary Americans, like those forged by Israel and Taiwan, by running commercials on national cable news channels to assert that even as Iraq teeters toward a full-blown civil war, one corner of the country, at least, has fulfilled the Bush administration's ambition of a peaceful, democratic, pro-Western beachhead in the Middle East.
But elements of the Kurds' campaign run counter to the policy of a unified Iraq espoused by the U.S. and Iraqi governments. Some senior U.S. officials contend that yielding to Kurdish demands for increased autonomy could break up Iraq and destabilize Turkey, a NATO ally that is fighting a guerrilla war with Kurdish separatists -- some of whom have taken sanctuary in Iraqi Kurdistan.
Kurdish leaders cast their self-promotion initiative as a bulwark against attempts to restrict their federal rights. With only 40,000 or so Kurds living in the United States, Kurdish officials insist they have no choice but to pursue the dual strategy of wooing non-Kurdish constituencies and lobbying in Washington.
"We have to use all the tools at our disposal to help ourselves," said Qubad Talabani, the son of Iraqi President Jalal Talabani, sent here as the Kurdistan Regional Government's representative in Washington.
Kurds want the sort of "strategic and institutional relationship" that Israel and Taiwan have with the United States, Talabani, 29, said. "It doesn't matter which party is in power in Washington -- the U.S. government isn't going to abandon either of those countries," he added. "We are seeking the same protection."
Talabani, a former Maserati repairman, was raised by his grandparents in Britain and moved to Washington in 2000 knowing nothing about power politics. He soon began dating -- and later married -- a State Department staffer working on Iraq policy. He wears French-cuff shirts and Windsor-knotted ties with pinstripe suits. He lunches at the Bombay Club and works two blocks from the White House.
He has more clout than any other Iraqi in Washington because of his ability to call his father directly and because he represents the collective view of an influential minority -- one that holds enough seats in Iraq's parliament to wield effective veto power over a proposed law to distribute national oil revenue to Iraqis, as well as other legislation sought by the United States. By contrast, Baghdad's ambassador to Washington is a secular Sunni Arab who has limited sway with his Shiite-dominated government.
Talabani is in regular contact with senior officials in the White House. He drops in on members of Congress, and he has met with four of the presidential candidates: Sen. Hillary Rodham Clinton (D-N.Y.), Sen. John McCain (R-Ariz.), Sen. Sam Brownback (R-Kan.) and Sen. Joseph R. Biden Jr. (D-Del.).
"We've been on the fringes for too long," Talabani said.
Lobbying for Support
Making friends in the United States is crucial for Iraq's 5 million ethnic Kurds, most of whom live in three mountainous northern provinces that are administered by the Kurdistan Regional Government, effectively a state within a state. The regional government has the power to pass its own laws, maintain its own internal security force and even bar the entry of the Iraqi army. Iraq's national flag is nonexistent in Kurdistan -- every government building is adorned with the red, white and green Kurdish flag -- and foreign visitors who fly into Irbil, the regional capital, receive a visa to Kurdistan, not Iraq.
Although the regional government was enshrined by Iraq's constitution in 2005, it remains a point of tension with Arab Iraqis, both Sunni and Shiite, who live to the south. Sunni Arabs have argued that national reconciliation is impossible without revoking many of the concessions given to the Kurds, particularly a promise to hold a referendum this year on whether the oil-rich city of Kirkuk -- home to Arabs, Turkmen and Kurds -- will become part of Kurdistan.
The three nations that border Iraqi Kurdistan -- Turkey, Iran and Syria, all of which have significant populations of ethnic Kurds -- also remain deeply vexed by Kurdish autonomy in Iraq.
Most worrisome to Kurdish leaders, however, is their relationship with Washington. The Kurds believe they should be recognized as a certifiable success story in a war that has lasted more than four years: They're largely secular, no U.S. military personnel have been killed in Kurdistan since the March 2003 invasion, and business is booming in Irbil and other Kurdish cities because Kurdish militias, known as peshmerga, have managed to keep out Sunni Arab insurgents.
But Kurdish officials contend that the U.S. government has done little to reward these achievements. The State Department acknowledges spending 3 percent of its reconstruction funds on the Kurds since 2003, even though they make up about 20 percent of Iraq's population. Kurdish leaders also argue that U.S. diplomats have been pushing them to make concessions that would weaken the regional government in an attempt to placate Sunni Arabs.
"If they think that the Kurds are going to roll over like lame puppies, and have the power that they have earned taken away from them and given to those who have done nothing but kill Americans, then they have a shocking surprise awaiting them," Talabani said over a gin and tonic at the Hay-Adams Hotel bar. "We exist on the map, whether they like it or not."
The Kurds' lobbying activities in the post-Saddam Hussein era began with a quest for $4 billion.
Kurdish leaders believed they were owed at least that much from the United Nations' corruption-tainted oil-for-food program, which regulated the sale of Iraqi oil from 1995 to 2003. Because the money was transferred to a trust fund controlled by the United States shortly after the invasion, the Kurds set their sights on Washington.
Back then, the two principal Kurdish political organizations -- Massoud Barzani's Kurdistan Democratic Party and Jalal Talabani's Patriotic Union of Kurdistan -- had separate representatives in Washington. Talabani's man was Barham Salih, who now is Iraq's deputy prime minister and who became Qubad Talabani's mentor.
The task of chasing down the money, however, fell to Barzani's representative, Farhad Barzani.
Seeking help to navigate Washington, Farhad Barzani turned to Danny Yatom, a former director of Israel's spy service, the Mossad, according to senior Kurdish officials and former U.S. government officials familiar with the Kurds' efforts. Yatom's business partner, Shlomi Michaels, who was looking for investments in Kurdistan, agreed to help the Kurds find a lobbyist, the officials said. The sources spoke on the condition of anonymity.
Michaels initially sought out Jack Abramoff, then a powerful Republican-