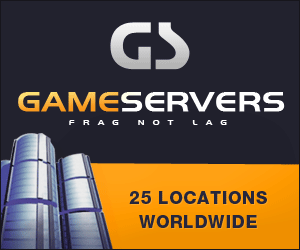 Media: The Associated Press
Byline: YAHYA BARZANJI
Date: 03 September 2006
IRBIL, Iraq_The leader of the Kurdish region in northern Iraq threatened
secession Sunday as a dispute over flying the Iraqi flag intensified.
Massoud Barzani on Friday ordered the country's national flag to be replaced
with the Kurdish one, sparking harsh words in Baghdad.
"If we want to separate, we will do it, without hesitation or fears,"
Barzani, president of the Kurdish region, said during an address to
parliament.
He tempered his comments slightly by saying that Kurdish leaders already
have voted to remain in a united Iraq. But government leaders in Baghdad
fear the Kurds are pushing for independence from the rest of Iraq.
Prime Minister Nouri al-Maliki issued a terse statement Sunday.
"The current Iraqi flag is the only one which must be hoisted on each bit of
Iraq's land until a decision is adopted by the parliament according to the
constitution," the statement from his office said.
President Jalal Talabani's office on Sunday denounced the flap over the flag
as an "exaggerated noise."
Talabani, a Kurd, defended Barzani's move, saying there had been a
"constitutional vacuum" over the flag issue. Iraq's first interim Governing
Council that came after the fall of Saddam Hussein decided to change the
flag but no official version has been adopted yet.
"What made the Kurdish parliament take this step is this blunder," the
statement said. It added that the flag the Iraqi parliament will adopt will
become "sacred" and will be flown throughout Iraq, "including Kurdistan's
mountain tops."
The Kurdish region gradually has been gaining more autonomy since the 2003
U.S.-led invasion, a worrying development to many Iraqi leaders, especially
Sunni Arabs. If the Kurds were to become independent along with the Shiite
majority in the oil-rich south, the Sunnis would be left with little more
than date groves and sand.
On Saturday, Sunni Arab lawmaker Saleh al-Mutlaq slammed Barzani's decision.
"What will be taken by force today, will be returned by force another day,"
he said, without elaborating. "We can defend our dignity, our people and our
land ... and no one should be under the illusion that he could take a tiny
bit of somebody else's land."
Speaking to parliament, Barzani said the national flag does not represent
Iraqis. He said the Kurds would use an early version of the Iraqi flag that
was flown after the end of the monarchy in 1958.
The Kurdish area had been out of Saddam Hussein's control since the 1991
Gulf War, when the Kurds set up their autonomous region under the protection
of U.S. and British warplanes. After the U.S.-led invasion, Kurdistan was
the only region that did not witness major changes.
Iraq's new constitution recognizes Kurdish self-rule and provides a legal
mechanism for other areas to govern themselves but within the Iraqi state.