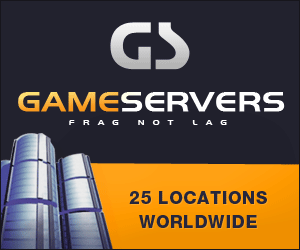 By Jaime Aron
Associated Press
LUBBOCK, Texas -
Bob Knight won 880 games doing things his way. And he celebrated it his way.
Long appreciated for his strategy and long questioned for his methods, Knight added the crowning achievement to his Hall of Fame career by becoming the leader in Division I men's basketball victories when Texas Tech beat New Mexico 70-68 on Monday.
Having finally reached the pinnacle he has long insisted didn't matter, Knight proved otherwise by soaking in every moment of the party that followed -- especially the soundtrack.
``I've always thought that if there's ever an occasion for a song to be played on my behalf, I wanted it to be Frank Sinatra singing `My Way,' '' said Knight, whose usually glaring facade showed hints of cracking during the outpouring of emotions.
``I don't expect you people to have agreed with what I've done -- and, if I did (care), I would have asked your opinion. And I have never asked the opinions of very many. I've simply tried to do what I think is best in the way that I think you have to do it. I think I've put myself out on a limb at times, knowingly, simply because I thought what I was going to do or say was the best way to get this kid to be the best player or the best student.''
Knight has been a college coach for 41 of his 66 years, having broken in at Army and made his mark by winning three national titles in 29 years at Indiana. Fired by Indiana after administrators could no longer tolerate his behavior, he resurfaced at Texas Tech in 2001 and has guided the Red Raiders to unprecedented heights.
He's a complex package, someone who can hit a policeman, throw a chair across the court or be accused of wrapping his hands around a player's neck, yet never gets in trouble for breaking NCAA rules, always has a high graduation rate and gave his salary back a few years ago because he didn't think he'd earned it.
All facets of Knight's personality were on display during a half-hour postgame ceremony and the nearly 20-minute soliloquy he gave instead of a news conference.
The first person to congratulate him was his son and successor-to-be, Pat. He later held his two grandsons from his other son, Tim. He introduced his wife and repeatedly thanked her, although he later broke a promise to her by cursing.
``The first 15 minutes of the game was Karen's game plan,'' he said of his wife, a former high school coach. ``The rest of it was mine, unfortunately.''
Knight singled out a player whose hustle helped pull out this victory, which wasn't easy; Tech blew a 20-point lead and trailed by four points with 6:25 remaining. The Red Raiders (11-4) finally went back ahead with 2:04 left and held on.
He introduced as ``our prized student'' the player he suspended for academic reasons at the start of the season. He jokingly tapped the chin of the player whose chin he had jerked earlier this season and told all his players, ``If you guys still love me after everything I say to you and everything I put you through, that's a hell of a compliment to me.''
Not interested in answering reporters' questions, Knight instead went on a trip down memory lane that was filled with anecdotes and name-dropping, from the famous such as Red Auerbach, Pete Newell and Clair Bee to the obscure, such as Jake Pryne, the bus driver at Army when Knight was 24 and the nation's youngest coach.
He seemed close to tears at times. Though none fell, he backed away from the microphone a couple of times while on the court, seemingly unable to speak. His eyes moistened while he talked to reporters.
In the coaches' locker room later, Knight was asked whether his emotions got the better of him. Gently rocking his head, with his hands clasped over his hair, he paused and said, ``Well, I don't know. Maybe.''
Knight summoned an Associated Press reporter after the news conference because he was upset that he'd forgotten to thank Dean Smith, whose record he broke. He also had a parting piece of advice.
``You make damn sure you put Frank Sinatra's song in your article,'' Knight said.
Earlier, he explained why ``My Way'' was so fitting.
``I've simply tried to do what I think is best,'' Knight said. ``Regrets? Sure. Just like the song. I have regrets. I wish I could have done things better at times. I wish I would have had a better answer, a better way, at times. But just like he said, I did it my way, and when I look back on it, I don't think my way was all that bad.''
The celebration began with as much relief over the win as the fact Knight got the record on his second try. The game wasn't decided until a long three-pointer by New Mexico's J.R. Giddens bounced off the rim at the buzzer.
Red and black confetti fell and the song played. There were speeches by Knight and administrators, plus videotaped tributes from Smith, Duke's Mike Krzyzewski and Texas' Rick Barnes, and statements from several NBA coaches who played for Knight. He also received two trophies and the game ball; a banner was unfurled marking this achievement.
``You are the best there's ever been,'' said Krzyzewski, who played for Knight and served as his assistant. ``I'm so glad you've been my mentor, you've been my coach and you've been my friend.''
Knight's career record is 880-354. He recently agreed to a contract extension through the 2010-11 season, which doesn't bode well for anyone hoping to break his record. Consider this: Krzyzewski has 765 wins and is 59; he'll be 64 in 2011 and might still be 100 wins behind.
Knight says the record is a byproduct of longevity. The ultimate standard of college basketball coaching excellence is the 10 national titles won by UCLA's John Wooden, all in a 12-year span.
Tennessee women's coach Pat Summitt has won the most NCAA games, 925; and Harry Statham of NAIA McKendree College in Lebanon, Ill., has won the most men's games at a four-year college, 925.