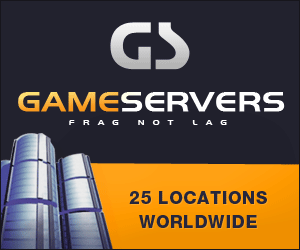 Washington Times
January 22, 2007
Pg. 13
Alliance hints at Iran threat

RIYADH, Saudi Arabia (Reuters) — NATO appealed to Saudi Arabia yesterday to consider entering a cooperation agreement with the Western alliance, citing shared interest in stopping weapons proliferation, in an apparent reference to Iran.
"I do want to stress here today that NATO would very much value the participation of Saudi Arabia," NATO Deputy Secretary-General Alessandro Minuto Rizzo said at a meeting with Gulf Arab states in the Saudi capital.
He was referring to an Istanbul initiative in 2004, when the 26-nation alliance opened a drive to establish closer links with Middle East and North African countries.
The initiative received a cool response at the time because it was seen in the framework of the U.S. administration's drive to spread democratic reforms in the region after the U.S.-led invasion of Iraq in 2003 toppled Saddam Hussein.
But Washington's allies in the Arab world, particularly in the Persian Gulf, are now worried about the influence of Shi'ite Iran in Iraq and elsewhere in the predominantly Sunni Muslim region.
The United States accuses Tehran of seeking to set up a covert nuclear weapons program, a fear shared by Saudi Arabia, the world's biggest oil exporter and a key U.S. ally. Iran denies this, saying its nuclear program aims to generate power.
Saudi Arabia fears that U.S. troops will leave Iraq prematurely, allowing Iran to consolidate its influence and leaving Sunni Arabs at the mercy of Shi'ite militias, analysts say.
"We share a number of common challenges — how to curb the proliferation of weapons of mass destruction, how to counter extremism . . . how to deal with the destabilizing effects of failed states," Mr. Rizzo said.
A number of Arab countries have warmed to the initiative, which offers NATO expertise and help in defense planning, border control and combating militant groups, as well as participation in military exercises.
"I believe it will be in the interests of Saudi Arabia to exploit this potential," Mr. Rizzo said.
Bahrain, Kuwait, Qatar and the United Arab Emirates have joined the initiative. But analysts say Saudi Arabia, which is boosting its military to counter a perceived threat from Iran, is concerned over what NATO would want in return.
Islamic militants linked to al Qaeda and responsible for a wave of violence to topple the Saudi royal family have cited the presence of U.S. troops in the kingdom from 1990 to 2003 as one reason for their campaign.