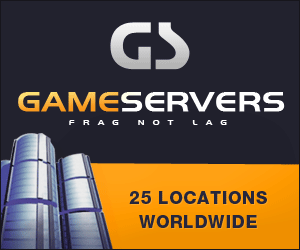 Washington Times
December 20, 2006
Pg. 13
Not 'guardian' of any groups

RIYADH, Saudi Arabia (Reuters) — Saudi Arabia said yesterday it would not take sides in Iraqi sectarian violence, denying reports the kingdom may back Sunni Muslims in their fight against Shi'ites if the United States withdraws from Iraq.
"Since the start of the crisis in Iraq... the kingdom has said it will stand at an equal distance from all Iraqi groups and does not describe itself as the guardian of any group or sect," Foreign Minister Prince Saud al-Faisal said.
"We cooperate with all those who want a united, independent and sovereign Iraq. And we hope all Iraqi citizens receive equal rights and duties under the law," he told reporters.
The New York Times earlier this month cited unidentified U.S. officials and Arab diplomats as saying Riyadh had told Washington it would refrain from aiding the Sunni insurgency only as long as U.S. forces remain in Iraq.
Sunni-Shi'ite sectarian violence is threatening to descend into a full-scale civil war in Iraq, which Saudi Arabia fears could spill over its border.
Saudi Arabia has a Shi'ite minority, and some Saudi Sunni militants have gone to Iraq to join insurgents fighting the U.S.-backed Baghdad government. Saudi Arabia itself has been battling a campaign of violence by al Qaeda supporters.
The Washington Times reported Monday that a security report commissioned by the Saudi government said Iran has effectively created a Shi'ite "state within a state" in Iraq.
Meanwhile, Prince Saud also confirmed that his brother, Prince Turki al-Faisal, has resigned as Riyadh's ambassador to Washington, and cited personal reasons for the resignation, Agence France-Presse reported.
Prince Turki, one of the most influential foreign envoys in Washington and steward of the key and sometimes uneasy alliance between the United States and the oil powerhouse, abruptly quit last week.
The shock resignation — after only 15 months on the job — and Prince Turki's immediate departure from the United States came after he told staff he wanted to spend more time with his family, a Saudi Embassy official said.
There were reports that Prince Turki was likely to replace his ailing brother as foreign minister. However, Prince Saud himself hinted that Prince Turki might take a back seat, saying that he had served his country well "for a long period of time."