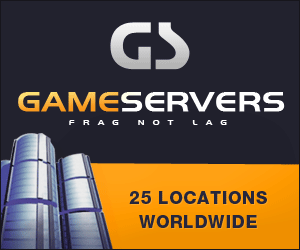 Houston Chronicle
February 10, 2007
Pg. 1
By Brett Clanton and David Ivanovich, Houston Chronicle
The Defense Department and KBR on Friday honored 28 contractors who were killed or wounded in the Middle East with the agency's civilian version of the Purple Heart.
But some honorees at the event said citizen contractors still are not getting the same recognition as the military for sacrifices they make serving their country in Iraq.
"The contractors are every bit as important as the military," said Lloyd Dagit, who lost his 42-year-old son Keven in Iraq on Sept. 20, 2005. But they are rarely treated that way, he said.
Yet on Friday, Dagit was more concerned with remembering his son — and that midnight call from KBR that shattered his world.
"I thought I was prepared for anything that happened," he said. "But I wasn't."
Dagit of Jefferson, Iowa, and the relatives of eight other slain contractors, as well as 19 others who were wounded gathered in Houston on Friday for a private ceremony honoring the KBR workers.
All received the Defense of Freedom medal.
The Pentagon does not include civilian contractor deaths in its casualty figures for Iraq. The tally of war dead roughly stands at 3,100.
The Labor Department — through its division of Longshore and Harbor Workers' Compensation division — says at least 770 civilian contractors working for U.S. firms had died in Iraq as of Dec. 31, while another 7,761 had been injured.
Supporting troops
KBR, which is in the process of being spun off by Houston-based Halliburton, is the largest military contractor operating in Iraq. Under a multibillion-dollar logistics contract with the Army, some 50,000 KBR employees and subcontractors provide an array of support services for U.S. troops, from building bases to serving food.
And while workers operate under protection by the U.S. military or private security officers, they still come into harm's way.
Ninety-eight KBR employees and subcontractors have been killed in Iraq, Kuwait and Afghanistan since the two U.S.-led invasions began. Another 450 have been wounded in hostile action, said company spokeswoman Melissa Norcross.
KBR has received approval to grant Defense of Freedom medals to 95 of its wounded or slain workers, and is seeking permission for more awards, she said.
Some of those medals will be given to KBR employees while they are still serving in the Middle East. But the company has also been quietly hosting U.S. ceremonies like the one Friday morning at the Hilton Houston Post Oak hotel.
Though a government-sponsored award was being given, KBR said "out of respect to the families" it would not allow news media to attend.
After the event, KBR went so far as to surround honorees with security officers, escorting them to a private reception. Two uniformed Houston Police Department officers were also standing outside the hotel's lobby.
Norcross said it was a "joint decision" by the company and the U.S. Army to keep the event closed to the public.
But KBR sent out the invitations, helped with travel arrangements and paid for air fare and rooms for the recipients and up to three guests per invitation.
During the award ceremony, Maj. Gen. Jerome Johnson, commanding general of the Army Sustainment Command, handed each worker or surviving family member a plaque containing the Defense of Freedom medal, along with a certificate signed by Army Secretary Francis Harvey.
Established after the Sept. 11, 2001, terrorist attacks to honor civilians killed or wounded while aiding the military, the medals feature a bald eagle holding a shield on one side, and the words "On Behalf of a Grateful Nation" along with the recipient's name on the reverse.
Among the wounded KBR workers receiving the award was Jeff Hayson, 50, of Yakima, Wash.
Sitting in the hotel's lobby before the ceremony, Hayson struggled to remember how many surgeries he had undergone after shrapnel from a July 2005 roadside bomb cut through his mouth and severed his carotid artery.
"I'm really lucky to be alive," said Hayson, who attended the event with his wife, Valarie.
Across the lobby, in the hotel's lounge, was James Blackwood, another one of KBR's wounded being honored Friday.
'Lucky to be alive'
Blackwood, 54, was shot four times during an ambush of his truck convoy in the spring of 2004. One bullet blew off a finger on his right hand, one hit his right arm, another pierced his right shoulder and one landed in his left leg.
"Nobody got out of it without getting hit," said Blackwood, who lives in Fort Worth and is one of a number of former KBR workers pursuing litigation against the company.
But wounded KBR workers such as Wallace McNabb would just like to see contractors receive as much credit as the military for their work in Iraq.
"We get killed and wounded right alongside them," said McNabb, 51, of Lincoln, Neb., who was shot in his left hand while working for KBR as a truck driver in Iraq.
Yet Earnest Cook said he was happy just to be getting any award for his time driving a truck for KBR in Iraq. While the 48-year-old from Troy, Texas, had part of his left elbow blown off in an insurgent attack, he remains matter-of-fact about the whole thing.
"I was just doing what I was supposed to do," he said.