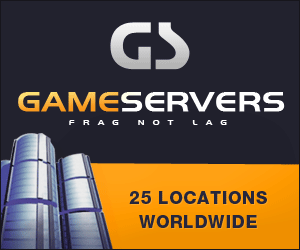 Los Angeles Times
May 1, 2007
After months of trading blame, the Afghan and Pakistani leaders reach a deal aimed at fighting extremists.

By Laura King, Times Staff Writer
ISTANBUL, TURKEY — Often at odds in recent months over how to deal with Taliban insurgents, the leaders of Afghanistan and Pakistan agreed Monday on an intelligence-sharing plan meant to erode the power of extremist groups on both sides of their common border.
The talks by Afghan President Hamid Karzai and Pakistani President Pervez Musharraf, held in the Turkish capital, Ankara, came as NATO forces pressed ahead with their offensive against Taliban fighters in southern Afghanistan's opium-producing Helmand province, once the heartland of the Taliban.
Separately, the coalition reported that nearly 140 militants had been killed in several days of clashes near the western city of Herat. Authorities reported that the fighting triggered fierce anti-NATO protests by villagers who said large numbers of civilians were among the dead.
Karzai and Musharraf have since last year been trading highly public barbs over who bears the greater responsibility for Taliban fighters' ability to regroup, rearm and attack Western troops inside Afghanistan.
Karzai has declared that Pakistan offers the insurgents a safe haven; Pakistan has replied that the problem lies mainly on the Afghan side of the frontier, which it says is poorly policed.
Monday's meeting was held at the behest of the Turkish government, which has sought to present itself as a regional power broker with the ability to resolve thorny disputes between its neighbors. Turkey has friendly ties with both Afghanistan and Pakistan.
Karzai and Musharraf said in a joint statement that each of their countries was committed to fighting terrorism.
Both sides "agreed to deny sanctuary, training and financing to terrorists and to elements involved in subversive and anti-state activities in each other's country, and to initiate immediate action on specific intelligence exchanges in this regard," the statement said.
The two men had not spoken face to face since September, when they met in Washington under the auspices of President Bush.
In the past, Musharraf has accused Afghanistan and the United States of failing to substantiate claims that Taliban leaders and Al Qaeda militants are reorganizing themselves in largely ungoverned tribal regions in Pakistan that hug the border with Afghanistan.
In their statement, the two leaders stressed the need for coordinated action against extremists, and Musharraf told Turkey's NTV that the two sides were determined to overcome "basic differences." The atmosphere surrounding the talks, however, was hardly warm. Karzai and Musharraf posed, rather stiffly, for joint photos after their meetings, but declined to take questions, either together or separately.
As recently as last week, Musharraf told a Spanish newspaper that Karzai's government had been sorely deficient in its efforts to combat extremists. Karzai last week described Pakistan as a "brother" country, but has said repeatedly that cross-border infiltration is a driving force behind the insurgency.
Highlighting one area of common interest, the leaders both expressed concern over what they called an "alarming increase" in poppy cultivation in Afghanistan.
The poppy crop broke records last year and is expected to do so again this year.
Proceeds from the opium trade are believed to be a major source of financing for insurgents such as the Taliban, a militant Islamic group that ruled Afghanistan until driven from power by a U.S.-led invasion in 2001.
North Atlantic Treaty Organization and U.S. forces have launched in Helmand what they say could prove a decisive spring offensive against the Taliban.
However, the insurgents have largely sought to avoid full-on battlefield confrontations and instead relied on guerrilla-style tactics, including suicide attacks, roadside bombings and kidnappings.