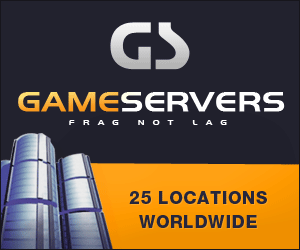 Fayetteville (NC) Observer
March 21, 2009
By Drew Brooks, Staff writer
A military judge has recommended that five of the seven Fort Bragg soldiers charged in the death of their friend face a court-martial.
Lt. Col. John P. Saunders wrote that two of the soldiers — Sgt. Justin A. Boyle and Sgt. Christopher Mignocchi — should face charges of involuntary manslaughter and that three others — Sgt. Kyle G. Saltz, Spc. Joseph Misuraca and Pfc. Andrey Udalov — should face assault charges stemming from the death of Pfc. Luke Brown last summer.
But Saunders said in his report this week that any trial would be "tried against the backdrop of the perceived Army and, more specifically, the 82nd Airborne Division ethic that 'you never leave a Soldier (especially a paratrooper) behind.' The evidence suggests that there is a pervasive mind-set that one can do whatever is needed, to include using physical force and restraints, to 'bring a buddy back to post.'"
Saunders recommended dismissing charges against Spc. Charles B. DeLong and Sgt. Ryan Sullivan because of their limited involvement. But he recommended Sullivan receive an Article 15, an administrative punishment outside the court-martial system, for wrongful communication of a threat.
He also recommended that Udalov be charged with obstruction of justice.
Saunders' recommendations have been sent to Lt. Col. Christopher Eubank, commander of the 82nd Airborne Division's Special Troops Battalion.
A spokeswoman for the division said that based on the report, Eubank will make his own recommendations to Maj. Gen. Mike Scaparrotti, the division commander, who will make the final decision.
The spokeswoman said there was no timetable for the decision, but the process would be expedited.
Brown died July 20 after being punched, restrained and choked into submission before being placed in the back seat of a vehicle face down.
According to his friends, Brown was drunk and unruly after a night out at the Ugly Stick Saloon in Fayetteville, and he refused to come back to Fort Bragg with the others.
Brown, who had recently finished an Army substance-abuse program, was at the bar with about 10 men from his unit.
Near the end of the night, his friends said Brown ran from the bar saying "I want to die" and "nobody loves me."
They said he hid under a tractor-trailer, tried to escape into nearby woods and charged men who tried to retrieve him.
A letter from the family of Udalov suggests Brown's family has forgiven the soldiers for their actions because they understand they only intended to help him.
The lawyers for the accused and other soldiers have said there is a widespread understanding within the division that you do what it takes to get a buddy home, even if it means pummeling him.
In a report, Saunders said there was ample evidence that the soldiers believed force was necessary and allowed to subdue Brown and bring him back to the base.
At least one witness who testified during two hearings in January and February said he would have expected to be subjected to similar treatment if he was drunk and acting irrational.
In February, a spokesman for the division disputed that claim.
Lt. Col. Clarence Counts said soldiers are expected to keep their friends safe, but there's no rule, spoken or unspoken, that condones rendering a soldier unconscious to bring him back to base.
But Saunders said that "more likely than not, at least some of the accused had received unit safety briefings in which they were informed that they were to employ any means necessary to get a Soldier back to post."
Court-martial proceedings, he said, are necessary "not because I have an agenda or wish to see any Soldier convicted of a crime, but, at least in part, because these cases should be heard by a panel of Fort Bragg Soldiers to determine whether the actions of the accused on 20July 2008 constitute a violation of the UCMJ (Uniform Code of Military Justice), and whether they are to be condoned, or condemned."
He said the soldiers were concerned that they could be disciplined if they abandoned Brown, and it's possible that the "never leave a paratrooper behind" defense could justify the soldiers' actions at trial.
"Clearly, the accused are thought of as good Soldiers whose case has aroused a good deal of sympathy," Saunders said. "This evidence may be deemed sufficient to warrant an acquittal or disposing of these cases other than by court-martial."
Reactions to the report were mixed among the soldiers and their lawyers.
Keith Scherer, who represents Misuraca, said he appreciated the thoroughness of the report.
According to the report, Misuraca allegedly helped restrain Brown and hit him in the stomach and thigh, but a doctor testified that the beating resulted in superficial injuries and Saunders recommended that he only be charged with assault.
"Nobody had any malicious intent. They all like Brown," Scherer said. "We do intend to see him vindicated."
DeLong's lawyer, Todd Conormon, said he and his client were pleased with the recommendation.
Saunders said charges against DeLong should be dismissed, as he arrived late to the scene and appeared to have no involvement in any assault.
Conormon said he was hopeful that the recommendation would be followed.
He said it was important to remember that the soldiers are not only facing the prospects of criminal charges, but they still are dealing with the loss of their friend.
"This is a tragic event to begin with," Conormon said.
James Culp, who represents Sullivan, said it was rare to have a military judge serve as an investigating officer at such a hearing and hoped that his opinion would be heavily weighted.
Culp said Sullivan read the report Thursday. While Sullivan is pleased about his own recommendation and has high hopes it will be followed, Culp said Sullivan has a heavy heart since some of his friends face charges.
Culp said no one intended for anything to happen to Brown that night, they only wanted to protect him.
"What happened that night was tragic and was the result of a lot of good intentions," he said.
Anita Gorecki, who represents Boyle, said she and her client are concerned and disappointed with the recommendation, but they are prepared to proceed.
According to the report, Boyle appears to have led the effort to subdue Brown and placed the soldier in a potentially lethal choke hold at least two times.
According to investigators, the altercation between Brown and his fellow soldiers lasted nearly an hour, and Brown was choked into unconsciousness at least once.
An autopsy found that the night's actions were a "significant factor" in Brown's death.
But, at one point, the doctor who completed the autopsy said she could not rule out an abnormal heart as contributing.
Defense lawyers said Brown's bad heart, drinking, habitual consumption of energy drinks and the stress of the night may have caused a fatal arrhythmia and challenged the reasons for the doctor's reversal to the original findings.
Saunders said he expected any trial would involve "substantial litigation and debates" concerning Brown's cause of death.