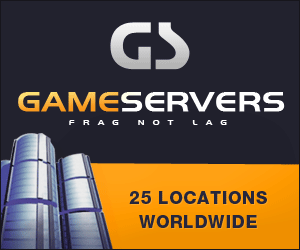 Media: The Associated Press
Byline: JAMAL HALABY
Date: 27 September 2006
AMMAN, Jordan - Jordan's military court on Wednesday convicted five alleged
militants, including a cousin of slain al-Qaida in Iraq leader Abu Musab
al-Zarqawi, of plotting attacks against U.S. troops in Iraq.
The five were sentenced to prison terms ranging between six months to five
years.
Four defendants, including al-Zarqawi's cousin, are in police custody. A
fifth suspect, Raed al-Nawayseh, who is at large and was being tried in
absentia _ received the harshest punishment of five years in jail.
Prime suspect Salem al-Ojeimi was also sentenced to five years in jail. But
the court quickly reduced his sentence to three years, saying it wanted to
give him another chance to repent, since he had no previous terrorism or
criminal record.
The remaining three, including al-Zarqawi's cousin, got six months in jail.
The guilty verdicts can be appealed.
After the sentencing, the four bearded defendants _ their feet shackled _
shouted the Muslim battle cry of "Allahu akbar! (God is great)."
The prosecution's indictment provided little details on the alleged plot
against U.S. forces in Iraq. It said one of the suspects, mosque preacher
Wisam al-Dimawi and two others in his group were arrested at a Jordanian
police roadblock near the Syrian border on May 7.
Prosecutors charged the five men _ Jordanians and Palestinians _ with
exposing the kingdom to retaliatory attacks and harming its relations with
an unnamed foreign country _ a reference to the United States.
The indictment said the five sought to enter Iraq through Syria, aided by a
network smuggling Arab fighters.
The defendants include Omar Jamil Nazzal al-Khalayleh, a cousin of
al-Zarqawi, who was killed in a U.S. airstrike north of Baghdad in June. The
Jordanian-born al-Zarqawi was accused of organizing the triple suicide
blasts at hotels in Amman in November that killed 63 people, including three
Iraqi bombers.
Prosecutors alleged that al-Ojeimi, the trial's prime suspect, got as far as
Damascus on his way to Iraq, but that others in his group never did.
Al-Ojeimi and the others in police custody pleaded innocent at the start of
their trial last month.
But al-Dimawi, the mosque preacher, said in one of the hearings that he
sought to "purge Muslim countries of occupation." He also said that his
group was "only thinking of fighting Americans."