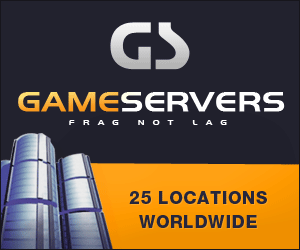 Washington Times
December 9, 2006
Pg. 1
By Sharon Behn, The Washington Times
Jordan and Syria are threatening to close their borders with Iraq to stem the flow of desperate Iraqi refugees into their countries, a top U.N. official said yesterday.
U.N. Assistant High Commissioner for Refugees Judy Cheng-Hopkins told The Washington Times that the large numbers of people fleeing Iraq are straining the neighboring governments' capacity to cope.
"The governments are getting increasingly nervous and threatening to shut the borders," said Mrs. Cheng-Hopkins.
She said that increasing numbers of public facilities such as schools were also closing their doors to Iraqi refugee children. "We have a pretty dismal situation," she said.
Iraqis who left their homes for neighboring countries in 2003-2005 were mostly middle class. But the violence now raging in Iraq is forcing much poorer people to cross the border, too.
The U.N. High Commissioner for Refugees said an average 2,000 Iraqis are fleeing into Syria each day and another 1,000 into Jordan. The numbers tend to go down during the colder winter months.
"People are coming across with nothing," said Mrs. Cheng-Hopkins, who just returned from a tour of Jordan, Syria and their border regions.
The U.N. official said there are roughly 600,000 to 700,000 Iraqi refugees in Syria and 500,000 in Jordan. According to one Iraqi with immigration contacts in Dubai, there are an estimated 650,000 Iraqis in the United Arab Emirates.
"In my street in Baghdad where I was living, out of 30 houses, only six families are left," he said in a telephone interview.
Many of the refugees are families, whose men typically return to Iraq to try to earn money to keep their families afloat. But in many cases, those same men do not come back -- either they are killed or they join the insurgency.
This has meant that the number of refugee households led by unemployed women has risen.
"By and large they have been living off their own resources, but it is getting harder and harder as they deplete their resources," Mrs. Cheng-Hopkins said.
The UNHCR is supplying the most desperate ones with blankets, cooking material, legal advice and primary health care, but said much more needs to be done.
The situation inside Iraq was not much better, said Mrs. Cheng-Hopkins, as people retreat to ethnic, religious and tribal strongholds to escape the daily sectarian torture and executions.
Mrs. Cheng-Hopkins said Iraq was in the midst of a "humanitarian crisis, chaos and mayhem" that has forced 1.8 million people to move elsewhere in Iraq.
"They are leaving behind property, jobs, to move to areas where they are completely dependent on the communities, putting a lot of strain on those communities," she said.
Even Shi'ites fleeing to the religious Shi'ite stronghold of Karbala were being told to move elsewhere because the city was overcrowded, the U.N. official said.
She said the UNHCR was busy planning for contingencies as it expected the numbers of refugees and internally displaced families to rise.
In fighting yesterday, U.S. troops conducted an overnight raid and air strike north of Baghdad, killing some 20 suspected al Qaeda militants, the military said.
But local Iraqi authorities accused the Americans of killing 17 civilians, including six women and five children, the Reuters news agency reported.
Iraqi government officials have said they will hold a national reconciliation meeting during December to try to defuse the political and religious conflict.