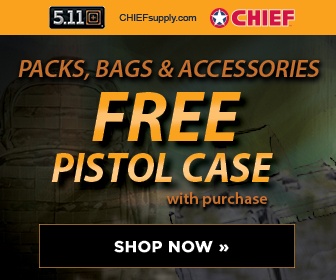 New York Times
March 4, 2008 By Thom Shanker
ISLAMABAD, Pakistan — The chairman of the Joint Chiefs of Staff, Adm. Mike Mullen, arrived here on Monday to emphasize America's eagerness to help Pakistan in its fight against foreign terrorists and homegrown militants operating in the country's northwestern tribal areas.
Admiral Mullen said the United States was willing to offer assistance for things like training, transport helicopters and night-combat operations, but he stressed that he was bringing no specific proposals on this visit and that he would await formal requests from Pakistan's military.
The trip by Admiral Mullen, America's highest-ranking military officer, is his second here in less than a month, and it underscores Washington's view of the vital role Pakistan plays in the global counterterrorism effort.
But it also highlights the delicate nature of the relationship between the countries, in which the United States cannot be seen as dictating combat missions on Pakistan's sovereign territory. This is especially true as Pakistan struggles to form a new government after a humiliating election loss for the governing party of President Pervez Musharraf, a close Bush administration antiterrorism ally.
"This military-to-military relationship is really critical," Admiral Mullen said. He summarized his message to Pakistan's military leadership: "We are anxious to assist. Tell us where you need assistance."
During his visit here, Admiral Mullen will meet with Gen. Ashfaq Parvez Kayani, who last year became Pakistan's new army chief, a pillar of national power, when Mr. Musharraf gave up that post to serve solely as a civilian president. The admiral will also meet with Gen. Tariq Majid, chairman of the Pakistani Joint Chiefs of Staff Committee.
Speaking to reporters aboard his airplane as he flew into Pakistan after a two-day inspection tour of Iraq, Admiral Mullen was asked whether General Kayani was at risk of being seen as too close to the United States.
"One of the messages that I want to make sure that I am very consistent with is: We are there to assist where he wants us to assist," Admiral Mullen said.
Admiral Mullen did not discuss any of the various proposals being drawn up by the American military to assist Pakistan.
But an American plan described by senior officials, and now under review by the United States military's Central Command, would send about 100 troops to help train the Frontier Corps, a Pakistani paramilitary force that both nations describe as the vanguard in the fight against Al Qaeda and the Taliban in the restive tribal areas along the border with Afghanistan.
Other American officials say the eventual number of trainers would be much lower, no more than two dozen.
During his visit last month, Admiral Mullen met with the chief of the Frontier Corps.
As he arrived in Pakistan on Monday, the admiral said the United States had developed "a fairly comprehensive plan" of assistance to the Frontier Corps, a force of about 85,000 that is recruited from ethnic groups along the border and therefore knows the region's dialects and culture.
"There are needs in helicopters," Admiral Mullen said. "There are needs to operate at night."
He emphasized that those needs were in training and maintenance skills, and he made no mention of American troops entering Pakistan to conduct combat missions, or even to join Pakistan forces on such operations.
The Pentagon has already spent about $25 million to outfit the Frontier Corps with equipment, including vehicles, radios and surveillance devices, and plans to spend another $75 million over the next year. Administration officials say the United States will spend more than $400 million over the next several years to help the Frontier Corps enhance its combat capabilities.