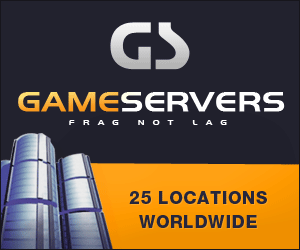 San Francisco Chronicle
March 20, 2009
Pg. B4
By John Koopman, Chronicle Staff Writer
You've just spent four years in the turret of a tank and now have an honorable discharge in one hand and a resume in the other.
Where do you find a job?
It's not easy.
Veterans often have a hard time trying to convert the skills they learned in the military to a civilian marketplace, job placement experts say.
That makes it difficult to find work in normal times. Trying to land a decent job in the current economy makes it that much tougher.
But vets should not be overlooked, said Jasen Williams, job fair director of RecruitMilitary, a veterans' organization that puts on job fairs for former service people around the country.
"Veterans bring a lot to the table when they're looking for a job. More than they think," Williams said Thursday at AT&T park, where the group's job fair drew 300 veterans of all ages.
Williams said veterans bring a lot of what he called "soft skills" to the job market. Soft skills are things like leadership and flexibility, the kinds of skills management teams are looking for, he said.
Others have specific technical skills in fields like electronics, computers or aviation repair. They need to be paired up with companies, he said.
Some of the veterans who showed up at the ball park Thursday were fresh out of the military, sporting buzz cuts and military clothing; some were older and wearing suits and ties. There were men, women, blacks, whites, Latinos and Asians.
Carlos Muskat, 24, brought his wife and 2-year-old son to the fair. The Fairfield resident, who served four years in the Marines, was discharged in 2007. He's been working at Baby's R Us, but he's looking for something better.
"I'd like to get a job with a police department, but I keep getting disqualified for one reason or another," Muskat said.
He said the job fair was useful because in this economy, you never know when you're going to get laid off.
Eda Murphy of San Francisco spent four years in the regular Army and 22 more in the reserves. She retired as a master sergeant in human resources and she was laid off a couple of weeks ago. She was at the fair looking for leads on an accounting job.
"It's very tough out there," she said. "I think it's more difficult for veterans. I find a lot of employers never served in the military, so they don't know what we do or how we are."
Paul Diaz, a recruiter for Pacific Gas & Electric Co., served in the Marines himself. He volunteered to work the PG&E booth at the fair because he feels strongly that veterans deserve whatever help they can get.
Diaz said PG&E likes to hire veterans because they are well schooled in safety issues in the workplace.
"You know these guys sat through dozens and dozens of safety briefings when they were on active duty, so they get that better than most civilians," he said.
The job fair brought together a diverse group of employers, from Walgreens to Alhambra water. There were representatives from the San Francisco police, California Highway Patrol and Transportation Safety Administration, as well as from colleges showcasing educational opportunities for veterans. Among them were the University of San Francisco, Golden Gate University and the University of Phoenix.
The tables of Northrup Grumman and Lockheed Martin, both of which make high-tech weaponry and devices, attracted the longest line of veterans. Remote Imagery Technologies Inc. of Las Vegas had a table, too. They hire pilots to remotely fly unmanned aerial vehicles and others to maintain the drones.
Jesus Murillo, 28, of San Mateo, spent four years in the Marines and two tours in Iraq. He's enrolled at the College of San Mateo's Fire Technology Program and would like to be a firefighter one day. That's another issue with veterans looking for work in the civilian world: They have often spent years overseas, in combat or otherwise engaged in adrenaline pumping activities, as well as having jobs with meaning.
"It's tough to make that transition," Murillo said. "You have that brotherhood, that sense of service. It's hard to give that up."