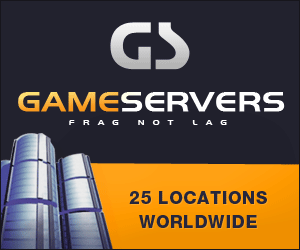 Miami Herald
May 19, 2007
A convicted terrorist with no connection to suspect Jose Padilla testified about his own training at an al Qaeda camp, over the protests of Padilla's lawyers.

By Jay Weaver
A convicted terrorist testified Friday in Miami federal court that he filled out an al Qaeda application and completed its training camp in Afghanistan -- one year after former South Florida resident Jose Padilla allegedly committed the same crime.
Yahya Goba -- one of six Yemeni Americans who were part of a New York cell that traveled to Afghanistan in May 2001 -- said he went through military training at the al Qaeda camp ``to prepare for jihad.''
Goba, sentenced to 10 years after pleading guilty to providing ''material support'' for al Qaeda, described his application and detailed his training experience at the terror group's al Farouq camp near Kandahar, Afghanistan.
Prosecutors used Goba, who has testified at other terror trials, to bolster their case against Padilla. He is accused of traveling to the Middle East to train with the terror group and wage ''violent jihad'' with Islamic extremists overseas.
Padilla's defense lawyers, who assert their client did not fill out the al Qaeda form or attend its camp, strongly protested Goba's testimony.
U.S. District Judge Marcia Cooke allowed it but cautioned a dozen Miami-Dade jurors that Goba had no connection to Padilla and two other defendants on trial.
She stressed that Goba attended the al Qaeda camp at a different time than when the prosecution alleges Padilla trained there.
In the first week of trial, prosecutors have mainly focused on Padilla's alleged al Qaeda application. He is accused of filling out the ''Mujahedin Identification Form'' on July 24, 2000, just before he allegedly trained with al Qaeda.
The document, a five-page form written in Arabic, has emerged as a crucial piece of evidence in the government's terror conspiracy case in Miami.
Earlier in the week, a CIA officer, dressed in a disguise to hide his identity, told jurors that only three months after the Sept. 11, 2001, terror attacks, an unnamed man in Afghanistan gave him a blue binder with dozens of documents including Padilla's alleged al Qaeda form.
Also, a government expert said he found seven ''latent fingerprints'' on the document that matched Padilla's prints.
Padilla, 36, a one-time Chicago gang member, is charged along with Adham Amin Hassoun, 45, a Sunrise computer programmer, and Kifah Wael Jayyousi, 45, a Detroit school administrator.
They are accused of conspiring to ''murder, kidnap and maim'' people overseas and to provide ''material support'' for terrorist activity between 1993 and 2001.
The trial resumes Monday with prosecutors zeroing in on wiretapped phone conversations among the three defendants before and after Padilla's travels to the Middle East.