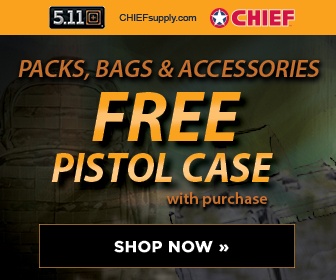 DENNIS WASZAK Jr.
Associated Press
HEMPSTEAD, N.Y. -
While the New York Jets cleaned out their lockers following a surprisingly successful season, Curtis Martin acknowledged he might have emptied his for the last time.
The NFL's No. 4 rusher reiterated Monday that he has probably played his last game because of a bone-on-bone right knee injury that sidelined him all season.
"Yeah, I'm good with it," Martin said. "I've come to grips that my career is probably over. I'm grateful that I put my all onto the field, done everything I can to help my team win games and at the end of the day, that's something I can leave this game with: with no regrets."
Martin tore cartilage in the knee in Week 2 against Miami last season, and aggravated it two games later against Baltimore. He played through the pain, but ended his season after the Jets' 12th game.
It became a bone-on-bone injury when the damaged cartilage was surgically removed in December 2005. His recovery was slow and the team placed him on the physically unable to perform list before training camp so he could further rehabilitate the knee. They put him on injured reserve in November.
"The tough part was just accepting that my career is probably over," Martin said. "Everything else was easy. When I spoke to the team about a week ago, I told them, `My enjoyment now is living through you guys vicariously.'"
The five-time Pro Bowl player spent his first three seasons with New England, and came to the Jets as a restricted free agent in 1998. His best year was his last healthy season in 2004, when he led the league in rushing with 1,697 yards and tied Barry Sanders' record with 10 straight 1,000-yard seasons to start a career.
"I just think the competitor in me is always going to have a percent hope, which probably isn't any good," he said. "But the reality of it is, it probably is (over)."
Martin said he has plenty of things on tap for life after the NFL, but coaching isn't one of them.
"I just really don't have the time to coach, I don't think I want to coach," he said. "But there may be some way I can stay involved in the team. The team is like my family now. I feel more so like a big brother figure to most of the players here."
Martin was around the team throughout the season, mentoring young running backs Leon Washington and Cedric Houston and taking part in team meetings. He watched the Jets make a surprising playoff run under rookie coach Eric Mangini.
"Definitely, he should be coach of the year," Martin said. "This is one time in my career that I've really seen, I won't say one time, I've seen it before, this time around with Eric, you talk about making a difference in a team, he made a huge difference in this team."
Martin, whose coaches during his NFL career included Bill Parcells and Herman Edwards, thinks the Jets have a leader who could bring many winning seasons to New York.
"Not to speak against any other coaches, but the Jets got the best coach that was out there," he said. "If I owned a team, Eric would be my head coach. I don't know how many coaches they could've got that would have been better, regardless of who was available or not."