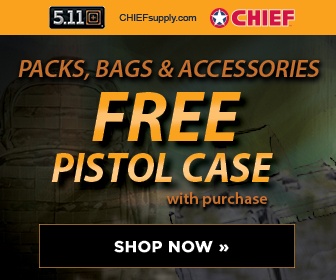 Jarrett making his last points start in Food City 500:
When #44-Dale Jarrett starts the Food City 500 at Bristol Motor Speedway March 16 it will be the 668th start in a successful 24-year career. It also will be the former Sprint Cup champion's last points race as the North Carolina native hangs up his helmet this year. The 51-year-old Jarrett opted to return this year, but only to run the first five races of the season. His last race actually will be the All-Star event at Lowe's Motor Speedway in May, but BMS will be the last place he races for points. As a former BMS winner – he captured the Goody's 500 (Aug. 23, 1997) – Jarrett says it is fitting that the World's Fastest Half-Mile, where he made his first start in 1986, will cap what has been a very successful career.
"I was pleased whenever I saw the number (the fifth race) and as I started counting down to see exactly where it was going to be," he said. "When I realized it was Bristol, I was pleased about that and it worked out too because I think it's very fitting. It's a place that I enjoy racing and there's going to be so many fans there – and I know there's 160,000 people there –but it seems like so many more than that. So it will be a fitting way for me to finish my racing as far as points racing goes."
Jarrett says he's always enjoyed being at Bristol, whether it was as a racer or as a kid, coming to the races to see his father, Ned, race. "Everybody, I think, that has ever raced there has had things happen to them because of how exciting the race track is," he said. "I look at the positive side of it. What a great facility. From the very first time that I remember going there and watching my dad race there and win, I think that was 1965. Then the change of the race track (1969 to a steeper banking) and going back as a teenager and sitting in the grandstands to watch the Late Model Sportsman races at that time. Then as a competitor, getting my first Busch Grand National victory at Bristol (1991). I thought at that time, everybody really wanted to win at Bristol. Then in 1997, when I was able to win the night race –that was probably one of the top victories of my career."
The Food City 500 will be Jarrett's 44th start at BMS. He says he's made peace with this being the last time he'll race for points. "I think that's a race that I always looked at – even when I was battling for the championship – it was always a wild card kind of race,"said the 1999 series champion. "You wanted to do well and there was always so much action going on. I don't know that I'll look at it as a points race. I'll just look at it as my last time in a race that is really going to mean a lot to the race team and myself."
Jarrett says there's not much chance that he'll be able to keep his emotions in check on race day at Bristol. "I think it's going to be (emotional)," he said. "Probably as the race gets closer, it will become even more so because I am going to have a lot of family and friends around, so I think that will help add to it, on top of it just being Bristol. I know I've said that a number of times but it is a special place to race."
Jarrett has always said that if he had to buy tickets to any race track on the circuit, Bristol would be the place. He says he still feels that way. "I do still feel that way, mainly because I still own tickets to Bristol," he said. "It has always been such a huge request from family and friends, them wanting tickets to Bristol. When the race became so popular to everyone else, there just weren't tickets to be had. I was fortunate that my good friends at Bristol called me and said 'look, we have these six tickets opening up. We hate that we have to ask you to purchase them but that's the deal.'
"So for about seven years now we have owned six tickets to the Nationwide Series races and the Sprint Cup series races. So I still have those and it is still the most requested ticket that we have."
After capturing a championship and 32 career wins, Jarrett says he doesn't feel he's missing much, if anything, from his resume. "I can't really see anything," he said. "Would I have preferred to have gotten a second championship? Yes, and I came close to having a couple and that was great to be able to battle for that, but I've been blessed and I couldn't imagine asking to add anything to a career that I've been very fortunate to have."
Dale Jarrett at Bristol Motor Speedway:
Jarrett collected his only Bristol Motor Speedway Cup Series win during the Goody's Headache Powder 500 (August 23, 1997). He started the event from third position, his best Bristol qualifying effort, and passed pole winner Kenny Wallace and second place starter Jeff Gordon to lead the first lap of the event. Gordon and Jarrett battled for the win all night before an accident knocked Gordon out of contention. With Gordon out of the race, Jarrett cruised to the checkered flag, leading 210 laps on his way to Victory Lane. He finished the race 0.102 sec. ahead of Mark Martin.
Jarrett has one win, nine top-fives, 19 top-10s and has led 544 laps during his Bristol Motor Speedway Cup Series career.
To date, Jarrett has started 43 races at Bristol and Martinsville, more than any other tracks on which he has competed.
Jarrett has banked over $2.2 million dollars in winnings from his Cup Series efforts at Bristol.
Jarrett's first Sprint Cup start at Bristol occurred in the 1986 Busch 500. He qualified 28th and finished 29th in the 30-car field. He completed 69 laps and retired from the race due to a vibration in his car. He earned $990 for the day's work.
In 30 Nationwide Series starts at BMS, Jarrett has one win, 11 top-fives and 12 top-10s.
Jarrett's Nationwide Series win at Bristol came in the Jay Johnson 250 (August 1991). He started the race from 11th position and won $19,375. An all-star cast followed Jarrett across the line with Bobby Labonte in second, Jeff Gordon in third, and Davey Allison in fourth.(
BMS PR
)(