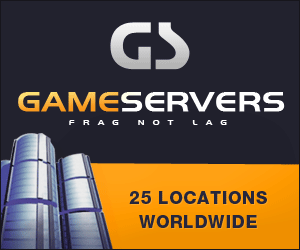 New York Times
May 15, 2007
Pg. 3
By Norimitsu Onishi
TOKYO, May 14 — The Japanese Parliament passed a bill on Monday calling for a national referendum on amendments to the country's pacifist Constitution.
The government will be able to hold the referendum as early as 2010, but experts say it may take far longer than three years to persuade voters and opposition lawmakers to back constitutional change. Polls show that Japanese remain split, especially on the Constitution's Article 9, which renounces war and forbids Japan to have a full-fledged military.
But Parliament's action was an important preliminary step toward rewriting the American-imposed Constitution, a goal long cherished by the governing Liberal Democratic Party and one that Prime Minister Shinzo Abe has deemed central to what he calls shedding Japan's "postwar regime."
Any amendments would have to be approved by two-thirds of both houses of Parliament and by a majority of voters in a national referendum. The Liberal Democrats would effectively need the approval of opposition parties, which largely want to maintain the current Constitution or have their own plans for revisions.
"The law will be implemented three years hence, and until then it is important to debate broadly and deeply in a calm environment," Mr. Abe told reporters.
Opposition lawmakers said Mr. Abe had used the Liberal Democrats' control of both houses to ram the legislation through with little debate. They also criticized the lack of a minimum turnout requirement for the referendum, which would seem to give more weight to motivated supporters of constitutional change.
The law bans public servants, including teachers, from taking part in debates over constitutional change. Critics said the ban seemed intended to prevent teachers, who tend to support the current Constitution, from influencing young voters.
Under the law, Japanese 18 and older will be allowed to cast ballots in the referendum, after a current law requiring voters in national elections to be 20 or older is revised. Critics are calling that a ploy to raise turnout among supporters of change, because younger Japanese are less tied to the status quo.
In recent years, the Japanese government has passed special laws that have stretched the limits of the pacifist Constitution, for example, allowing Japanese noncombat troops to operate in Iraq. The government is also moving to reinterpret the Constitution to allow Japan to engage in collective self-defense with the United States.
The United States has long backed constitutional change so that Japan can play a larger military role as part of their security alliance. But such moves, coupled with increasing attempts by leaders here to revise Japan's wartime history, are likely to unsettle its Asian neighbors.