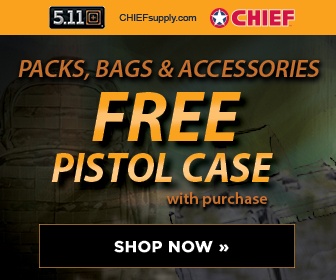 PAT GRAHAM
Associated Press
DENVER -
Eric Plummer knew something was up when his brother, Jake, asked him recently about whether he should retire from playing football. Jake Plummer's status with the Denver Broncos remained in limbo Friday night.
The quarterback who lost his starting job last season reportedly would rather retire than accept a trade to Tampa Bay, as the NFL Network and other media sources reported Friday afternoon.
"The couple of times he broached the subject with me, I felt like he was done," Eric Plummer told the Associated Press on Friday night. "As soon as the season was over, he was talking about the fact he didn't know if he wanted to keep playing anymore. He never decided 100 percent."
The Broncos and Buccaneers had reportedly worked out an agreement that would send Plummer to Tampa Bay in exchange for a middle-round draft pick.
But Plummer, who has three years left on his contract and is due $5.3 million in 2007, is reportedly balking at the possible trade.
"The trade might have brought that (retirement) to a head," Eric Plummer said. "He didn't want to go to a new team, learn a new system, new teammates. He asked me what I thought (of retirement) and I said it was his call. I'll miss watching his games on Sunday."
Jake Plummer and his agent, David Dunn, didn't return phone calls placed by the Associated Press. Broncos spokesman Jim Saccomano said he couldn't confirm that a possible deal for Plummer was in place.
Broncos quarterback Jay Cutler has learned one thing about Plummer in the short time he's known him: Once he makes up his mind, it tends to stay that way.
That's why Cutler thinks Plummer is going to follow through on his plans to retire.
"I think if Jake says he's going to retire, then Jake is going to go travel and have fun and live a different life," Cutler said after reading Dr. Seuss books to grade-school kids Friday at an event for his foundation.
Cutler said he heard the news from third-string quarterback Preston Parsons, who's friends with Plummer. The announcement, though, didn't surprise Cutler.
"Jake has expressed interest at the end of the year that he wanted to possibly move on and get away from football," Cutler said. "I kind of always felt he might do that."
Had he accepted the trade, Plummer would have challenged Tampa Bay's Chris Simms for the starting job.
Plummer, 32, struggled all last season, finally losing his starting job to the rookie Cutler with five games left. It was a fast fall for Plummer, who led the team to the AFC championship game in 2005 when he threw for 3,366 yards, 18 touchdowns and just seven interceptions while making the Pro Bowl.
He threw 13 interceptions and 11 touchdowns last season.
Plummer was 40-18 as Denver's starter, including a 1-3 mark in the playoffs.
"It's professional football. You get traded. We bring in new guys every year," Cutler said. "They're going to bring another quarterback in sooner or later and he's going to challenge me. So that's part of football, and with Jake, you know there are no hard feelings between us whatsoever."
Judianne Atencio, the executive director of the Jake Plummer Foundation, said she spoke with Plummer on Thursday night, but hasn't heard anything official about Plummer retiring.
"I wouldn't be surprised for Jake to move on to Act II," Atencio said. "I think one of the things is he's getting to retire healthy. So many (athletes) don't get to do that."
There was speculation that Plummer may be reunited with Gary Kubiak in Houston in the offseason. Kubiak was the offensive coordinator in Denver before taking the Texans head coaching job last season.
Denver lost free agent defensive end Patrick Chukwurah to Tampa Bay, as he agreed to a five-year, $5.5 million deal. Chukwurah will be paired again with Larry Coyer, who was fired as Denver's defensive coordinator in January and then hired as Tampa Bay's defensive line coach.
"It's a comfort level for him," Chukwurah's agent, Ron Slavin, said. "He's excited to go there."
The Broncos were reportedly close to a deal with tight end Daniel Graham, who played for New England last season. But Graham's agent, Jack Mills, said that's not the case.
"It's totally erroneous. He still has visits with Oakland and Seattle," Mills said