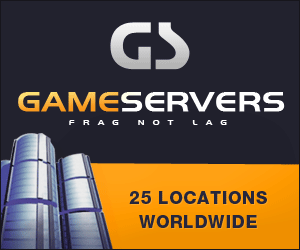 JOHN MARSHALL
Associated Press
ASPEN, Colo. -
Lindsey Jacobellis had the gold medal within her grasp. All she had to do was clear one final jump and cross the finish line. But instead of grabbing gold, she ended up grabbing her head.
Sound familiar?
But this wasn't the Olympics - it only looked like it.
Jacobellis repeated her famous crash at the Turin Games last year, wiping out at the finish and allowing Joanie Anderson to win the snowboarder X Saturday at the Winter X Games.
Jacobellis, a three-time snowboarder X champ, had the red-faced moment of the Turin Games, costing herself a gold medal with a showboating move that led to a crash on the final jump. She didn't do the tail grab at the end of the run this time, but still ended up tumbling across the finish line after losing her balance on the final jump.
It left Jacobellis woozy - she smacked her head on the ice during the crash - and with another silver medal instead of gold. She was OK after the crash, but didn't talk to reporters after the race.
Jacobellis' repeat wreck cleared the way for Anderson's first Winter X gold.
The 20-year-old from South Lake Tahoe, Calif., stayed out of a crash early in the race that took out three riders, then stayed close to the surging Jacobellis. Anderson saw Jacobellis start to lose control and took a wide line off the final jump, a move that allowed her to avoid a collision and slip over the line just ahead of a tumbling Jacobellis.
"The finish was definitely insane," said Anderson, last year's silver medalist. "Lindsey was quite a ways ahead of me and I just tried to keep my eye on her and stay clean, keep away from her and not go on her direct line. I went a little to the right and was able to make it around her.
In other events, Norwegian Andreas Wiig ended Shaun White's four-year run as slopestyle champion, Tyler Walker won the inaugural mono skier X title, Jamie Anderson got gold women's slopestyle and Nate Holland took gold in men's snowboarder X. The busy day ended with Tucker Hibbert winning the snocross race under the lights.
White is the biggest name in snowboarding, the winner of a record-tying six Winter X golds and the gold medalist in the halfpipe in Turin. He's dominated slopestyle at Winter X, winning four straight before this year, and won 11 straight snowboarding events last year.
But instead of another gold, White's run was ended by a rider who nearly didn't make it to the starting gate.
After suffering a concussion and a bruised heel on a crash while attempting a 1080 during practice earlier in the week, Wiig wasn't sure if he'd be able to compete in the finals. He decided to give it a try and ended up getting 89.66 points on a smooth first run that included the 1080.
Wiig had a five-point lead over silver medalist Jussi Oksanen and more than six points over White after the first round, and no one could get any closer in the second. White, who took bronze, had a good final run going, but sat down on the landing to ruin his chances.
"I wasn't even sure I'd be in the contest, so it's like a bonus," said Wiig, who took silver last year and bronze in 2004. "I had come in second so many times. I'm just so happy."
Winter X organizers opted to add mono skier X this to showcase the progress disabled freeskiing has made. Walker and the three other finalists showed just how athletic these racers are, flying over huge jumps and barreling down the course in their sitdown monoskis.
Walker, who was born with lumbar sacral agenesis (his spine was missing after the first vertebrae), got the jump out of the starting gate and went wire-to-wire, overcoming a near crash off one of the last jumps and a brief challenge from silver medalist Kevin Connolly midway through.
"This is huge - it's going to give us some recognition," Walker said. "Hopefully, it's going to open some doors and get adaptive skiing into the freeskiing realm. I think this is what this sport needs to get that jump into the mainstream."
The return of six-time gold medalist Shaun Palmer was one of the big story lines headed into Winter X and it looked as if the 37-year-old multisport star would pull off an upset.
After using a late surge to get the final qualifying spot from his semifinal heat, Palmer made a move early in the finals to grab the lead. But it didn't last. Holland made a quick move inside to grab the lead and Palmer faded, ending up fourth.
Holland wasn't really challenged after taking the lead, which was a contrast to the semifinals, when he made a last-second move near the end of the race to win.
"It was a huge confidence booster winning that semifinal," Holland said. "Palmer, (Seth) Wescott, it was a superstar heat and I'm almost glad that I didn't get the hole shot and run with it, that I had to work for it. It feels great."
Hibbert had one less thing to worry about in snocross after five-time champion Blair Morgan crashed in qualifying and didn't make it to the finals, putting the 2000 champ in a field that included five first-time finalists. Hibbert took the lead from silver medalist Ryan Simons early and got a comfortable enough lead that he was high-fiving fans on the final lap.
"I sat there on the line and knew that I had the best sled on the line," Hibbert said. "I took that confidence in the back of my head and like I knew how to do it for 18 laps and it worked out."
Jamie Anderson seemed to have it easy in winning her first Winter X gold.
She's been touted as a phenom since becoming the youngest athlete in Winter X Games history as a 13-year-old in 2004, and was the youngest to earn a medal when she took bronze as a 15-year-old in slopestyle last year. Anderson followed that up with solid first run this year, earning 85.33 points that was seven points better than anyone else