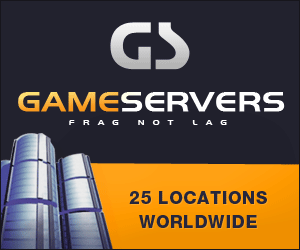 FRED GOODALL
Associated Press
ST. PETERSBURG, Fla. -
Infielder Akinori Iwamura became the second Japanese star to land in the major leagues in as many days when he agreed Friday to a $7.7 million, three-year contract with the Tampa Bay Devil Rays.
With one of the lowest payrolls in baseball, the last-place Devil Rays lack the financial resources to compete for top-tier free agents. They feel they made a significant acquisition, however, in the 27-year-old Iwamura.
"He's a player who can help us next year and for years down the line," Devil Rays vice president of baseball operations Andrew Friedman said.
"His versatility is one of the things that really attracted us to him ... and we also feel he can be a spark plug ... wherever he's in the lineup."
Iwamura, who came away from the 2004 U.S.-Japan All-Star series believing he had the talent to some day play in the majors, relishes the opportunity.
He hit .440 with three doubles, a triple and seven stolen bases in that series, and had two hits off Roger Clemens in one of the games.
"I would not have raised my hand if I did not have confidence. At the same time, I have some uneasiness knowing that it will be a big challenge," Iwamura said by telephone through an interpreter.
"I'm very, very excited. My goal is not to play in majors, but is to help the team win. Hopefully, I can help them win next year."
The Devil Rays submitted a winning bid of $4.55 million for rights to negotiate with the six-time Gold Glove third baseman and had until midnight EST Friday to reach a contract agreement or Iwamura's rights would have reverted to his Japanese League team, the Yakult Swallows.
Iwamura will earn $1.8 million next year, $2.4 million in 2008 and $3.25 million in 2009, and the Devil Rays have a 2010 option at $4.25 million with a $250,000 buyout. The 2010 salary could increase to $5.25 million and the buyout to $750,000 based on plate appearances in the first three seasons.
Counting the posting fee and guaranteed money, Tampa Bay's total investment is $12.25 million.
On Thursday, Boston announced an agreement with pitcher Daisuke Matsuzaka on a $52 million, six-year contract. The Red Sox bid $51.11 million for negotiating rights, boosting team's investment to $103.11 million.
The New York Yankees bid just over $26 million for an opportunity to talk to Kei Igawa and have until midnight Dec. 28 to reach an agreement with the Hanshin Tigers pitcher.
Iwamura was a five-time Japanese League All-Star who the Devil Rays feel has the versatility to also help them in the outfield and at first and second base. His signing could give the team some flexibility as it pursues trades to upgrade in other areas.
Friedman said it's premature to speculate on where Iwamura will play in the field or how his arrival will impact incumbent starters like third baseman B.J. Upton and second baseman Jorge Cantu.
"I would not put a specific position on him at this time," he said. "All we've done is add flexibility on the roster. We've added depth. That's a good thing."
The power-hitting infielder batted .311 with 32 homers and 77 RBIs with Yakult last season. He hit at least 30 homers each of the past three years, including a career-high 44 in 2004.
Iwamura, who hit 188 homers in eight seasons with Yakult, also was the starting third baseman for Japan in the inaugural World Baseball Classic. He batted .389 in six games to help his team win the tournament.
Friedman doesn't envision Iwamura hitting as many home runs in the majors, but does think he'll be an offensive force.
"We think he'll hit for more extra-bases and be an exciting player," Friedman said, adding that Iwamura has not expressed a preference for where he'd like to play in the field.
"He asked (manager Joe Maddon) how many gloves do I need to bring. He's anxious to do anything to help us win games."
Iwamura is the second Japanese player to sign with the Devil Rays. Reliever Shinji Mori signed a $1.4 million, two-year contract last January but tore the labrum in his pitching shoulder during spring training and missed the 2006 season.
Iwamura has followed the careers of others who have made the transition from Japan to the majors and is confident he can thrive, too.
"I don't feel pressure," he said. "A lot of the players I competed with or against. That motivates me and gives me the feeling I can succeed."