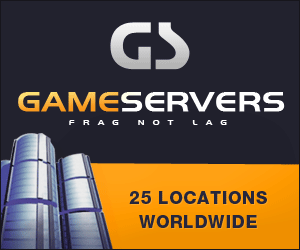 Moscow Times
June 16, 2008
Ukraine would lose defense industry ties with Russia and suffer reduced trade cooperation if it joined NATO, Deputy Prime Minister Sergei Ivanov said Saturday, news agencies reported.
Ivanov said visa regulations would also be tightened should Ukraine pursue its ambition to join NATO.
The comments, at a ceremony to mark the 225th anniversary of Sevastopol port on the Crimean Peninsula -- the home of Russia's Black Sea Fleet -- came on the heels of a string of pronouncements by Russian officials on issues regarding the peninsula and relations with Kiev.
"I couldn't say for whom such a breakup would be more painful -- for Russia or for Ukraine. I think it would be painful for both nations," Ivanov said, news agencies reported.
Russia is vehemently against bids by Ukraine and Georgia to join the military alliance, regarding NATO's encroachment on its borders as a security threat. It has said it might take "military steps" if the former Soviet states join.
"I am sure, or almost sure, that visas will be introduced in the event that Ukraine joins NATO," Ivanov said. "This will affect millions, even tens of millions of people in Russia and Ukraine, whose ties will become more difficult."
Ukraine's economy is export-driven, and Russia is the country's second-largest trading partner after the European Union.
In April, NATO leaders rejected Ukrainian and Georgian bids to receive a Membership Action Plan, but promised that the two countries could join one day. NATO Secretary-General Jaap de Hoop Scheffer is due in Kiev on Monday.
Russia's Black Sea Fleet is based on the Crimean Peninsula under a lease that runs out in 2017, and Ukrainian President Viktor Yushchenko has said Russia should end its presence there then.
But Dmitry Rogozin, Russia's NATO envoy, said Thursday that he did not expect his country's leaders to pull the Russian Navy out of the base when the lease expires.
"I think that in Russia there are no politicians who would agree that in their lifetime, under their leadership, the Black Sea Fleet should leave Sevastopol. That will not happen," said Dmitry Rogozin, speaking on television.
Rogozin did not indicate President Dmitry Medvedev or Prime Minister Vladimir Putin by name.
"The Black Sea Fleet has no other home. So when President Yushchenko says that the Black Sea Fleet has to leave, that means the Black Sea Fleet is being thrown out of its home, put out onto the street," Rogozin told the Vesti-24 television station.
The Foreign Ministry was also keeping the pressure on Kiev last week.
On Friday, it demanded that Ukraine halt oil exploration in parts of the Black Sea because of a territorial dispute, Itar-Tass reported.
On Tuesday, the ministry said the 1659 battle of Konotop, in which a Russian invasion was repelled, was being distorted to fit the political agenda of Ukraine's leaders and foment anti-Russian feeling.
In the battle, a Russian force was defeated when it tried to stop a Ukrainian leader from entering into an entente with Poland and Lithuania.
Yushchenko has ordered officials to mark the Battle of Konotop's 350th anniversary in 2009 with a series of events starting this year.