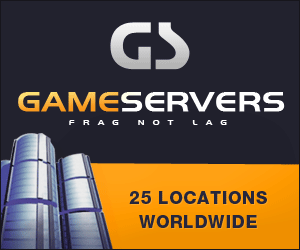 Media: The Associated Press
Byline: By ABDUL-HUSSEIN RIDHA
Date: 18 October 2006
NAJAF, Iraq_Prime Minister Nouri al-Maliki consulted with Iraq's top Shiite
cleric Wednesday in a bid to enlist support for his government's efforts to
build political consensus and tackle widening sectarian violence.
Al-Maliki's call on Grand Ayatollah Ali al-Sistani underscores the influence
wielded by al-Sistani on the Shiite-dominated government and comes as the
prime minister faces growing U.S. pressure to show more resolve in dealing
with the daily carnage of sectarian bombings and attacks.
"I came (to see al-Sistani) so that the security and political situation can
be stabilized, allowing the government to turn its attention to
reconstruction," al-Maliki told reporters after his meeting with al-Sistani
in the holy city of Najaf.
Al-Maliki , whose more than four months in office have seen a marked
deterioration in security, also sought to project the independence of his
government from perceived U.S. influence.
"The Iraqi government is a government of national unity that came to power
through the will of the Iraqi people," he said.
"The Iraqi people are the only authorized party that can remove this
government or allow it to continue," he said.
There was no immediate comment from al-Sistani, who usually shuns the media.
Following a meeting between the two men in July, the Iranian-born al-Sistani
issued a strongly worded statement that upbraided al-Maliki's government for
its failure to provide security and services and fight corruption.
U.S. President George W. Bush assured al-Maliki in a telephone conversation
Monday that he has no plans to pull troops out of Iraq and told him to
ignore rumors the United States intended to enforce a deadline for Baghdad
to rein in sectarian violence.
Al-Maliki told Bush he was concerned because he had been hearing that the
United States was giving him just two months to establishment a government
capable of operating without U.S. help, according to White House spokesman
Tony Snow
Snow said it was not clear where the two-month deadline rumor had come from,
although it appeared to reflect growing frustration in Congress and across
the country about Al-Maliki's lack of progress.
Al-Maliki also called on Muqtada al-Sadr, a radical anti-U.S. Shiite cleric
whose support was crucial to the prime minister's election to his job
earlier this year.
Al-Sadr is the founder and leader of Iraq's most feared militia, the Mahdi
Army, which is blamed for much of the sectarian violence in Iraq. His
supporters, however, have 30 of parliament's 275 seats and are part of the
Shiite alliance that won last December's general elections.
"We are in a very difficult security situation," al-Maliki said after his
talks with al-Sadr. "It is constantly the concern that we carry to every
meeting with the political and religious centers of power."
In comments to reporters, al-Sadr appeared to soften his opposition to plans
by the Shiite bloc in parliament to introduce a federal system in Iraq that
would allow provinces to join together in autonomous regions similar to the
one established by the Kurds in northern Iraq in 1991.
Al-Sadr, like Sunni Arab politicians, had maintained that federalism could
lead to the eventual breakup of Iraq.
But on Wednesday he said the decision should be left to the Iraqi people to
make.
"Federalism, like anything else, is left up to the Iraqi people. If they
approve it, then there should be no problem," he said after meeting
al-Maliki in Najaf.
Al-Maliki's talks with al-Sistani and al-Sadr in Najaf coincided with the
announcement in Baghdad earlier Wednesday that a much-anticipated national
reconciliation conference would be start in the Iraqi capital Nov. 4.
The conference, which was originally scheduled to start this Friday, is
designed to try and build a political consensus to deal with the country's
deepening economic and security woes.