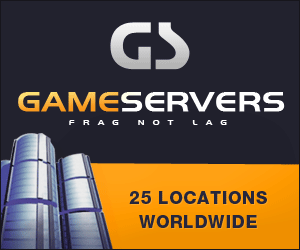 Media: The Associated Press
Byline: By PATRICK QUINN
Date: 29 August 2006
BAGHDAD, Iraq_Iraq's most powerful Shiite politician on Tuesday dismissed
American allegations of Iranian meddling in his country and said the United
States had failed to provide any proof or documentation.
Abdul Aziz al-Hakim, the head of the country's largest Shiite party,
countered that similar claims had been made of American and British meddling
in Iran _ using Iraq as a base.
In an interview in his downtown Baghdad home, al-Hakim also called on the
government to expand its effort to reconcile Iraq's ethnic and religious
groups, but not so far as to include Islamic extremists or Saddam Hussein
loyalists.
Although al-Hakim holds no senior government post, he is widely regarded as
the most influential Shiite politician in Iraq. A cleric, he heads the
Supreme Council for the Islamic Revolution in Iraq, the senior partner in an
alliance of Shiite religious parties.
SCIRI was founded in Iran in 1982 and run by al-Hakim's late brother until
he was killed in a truck bombing in August 2003. Although it has been
denied, SCIRI is believed to have close ties to Iran.
Al-Hakim said that American allegations of Iranian interference in Iraq had
never been backed up. Iraqis, he said, would never accept any meddling from
their neighbors.
"None of us accept any interference from Iran or from any others. The
Iranians have been emphasizing the independence of Iraq," he said. "They do
not want to interfere in Iraqi affairs."
He added that "there are allegations from the Americans and from others from
time to time, even from the first month of the collapse of Saddam's regime."
"We demanded any documents and evidence, but none were presented to us,"
al-Hakim said.
"On the other side, Iran has similar allegations toward the United States,
or the British, saying that they are interfering in their internal affairs
using Iraq as a base for that. We see that such problems exist and we hope
that they will be solved by peaceful means," he said.
U.S. officials have made various claims of Iranian interference in Iraqi
affairs, mostly in the southern Shiite areas of the country.
On Aug. 22, Brig. Gen. Michael Barbero, deputy director of operations for
the Joint Chiefs of Staff, said it was "irrefutable that Iran is responsible
for training, funding and equipping" some Shiite groups in Iraq.
Barbero added that it was a "policy of the central government in Iran" to
destabilize Iraq and increase the violence there.
In the past, U.S. and British officials have alluded to Iranian support for
armed groups in Iraq but had refrained from accusing the Tehran government.
Al-Hakim lauded a national reconciliation plan launched last week by Prime
Minister Nouri al-Maliki.
The plan seeks to bridge religious, ethnic and political divisions, which
are tearing the country apart with almost daily violence that has left
thousands dead since he took office in May.
"It is obvious that Takfiris (Sunni extremists) and Saddamists can never
conduct any dialogue and they are not ready for that. They are the real
enemies of the Iraqi people," the soft-spoken al-Hakim said in an interview
in his downtown Baghdad home.
The plan also includes an offer of amnesty to members of the Sunni-led
insurgency not involved in terrorist activities, but no major Sunni Arab
insurgent groups has publicly agreed to join the plan.
"It is our duty and the duty of the government to continue contacts and make
efforts to attract as many people as possible. Generally, we are very
optimistic about the future," he said.
But there have been hiccups, including fighting Monday between Iraqi
government forces and Shiite militiamen in the southern city of Diwaniyah
that left 73 people dead.
According to a government announcement, the dead included 23 soldiers and 50
gunmen.
"What took place in Diwaniyah, of fighting in this manner, was annoying and
painful, because it was unjustified killing of Iraqis who were not Takfiri
nor Saddamists. We hope that such events will not be repeated and should be
tackled and contained," he said.
Al-Hakim also said parliament should forge ahead with the establishment of a
federal system in Iraq that would include a southern Shiite province.
"We need to legislate the mechanism and the rules inside in the parliament
and that is supposed to take place in the coming few weeks.
Establishing such a Shiite federal region will entail an amendment to the
constitution and approval in a referendum.
That province would resemble the northern Kurdish region. Sunni Arabs could
wind up squeezed into Baghdad and Iraq's western provinces. Many Sunnis fear
that federalism will lead to the breakup of the country.