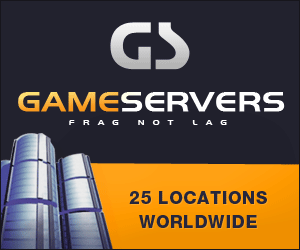 Los Angeles Times
May 2, 2007
Amid the violence, lawmakers say they're making progress on a measure to split oil revenue.

By Chris Kraul, Times Staff Writer
BAGHDAD — The recent upsurge in violence continued to exact a heavy toll on Iraqi civilians Tuesday, while members of the national parliament said they moved a step closer to voting on a controversial bill to equitably distribute oil revenue.
Police on Tuesday reported the deaths of dozens of people in sectarian violence across Iraq, including the massacre of 16 people attending a funeral in Khalis, north of Baghdad. Late Monday, gunmen attacked a minibus south of the capital, killing 11 passengers, including women and children.
Usama Abdulaziz Najafi, a legislator with the Iraqi National List coalition, said lawmakers had drafted a hydrocarbons bill that the parliament would consider in a few weeks.
The measure would define how oil revenue would be distributed among Iraq's provinces, a source of contention among factions. The Bush administration, which is urging passage as a gesture of national reconciliation, is pushing legislators to act quickly before parliament adjourns for a two-month vacation.
Masri reportedly slain
An Interior Ministry official told television reporters that the leader of Al Qaeda in Iraq, Abu Ayyub Masri, had been killed in an internal fight in Taji on Monday, but the report could not be confirmed by other ministry sources or the U.S. military in Baghdad, which declined to comment.
A group purporting to be Al Qaeda in Iraq issued an Internet statement denying that Masri had been killed.
Masri was identified on some websites as the new leader of Al Qaeda in Iraq after Abu Musab Zarqawi was killed by a U.S. airstrike in June.
Some claims by government officials of having killed or captured Al Qaeda leaders have turned out to be false. In March, authorities claimed to have caught Al Qaeda-linked leader Abu Omar Baghdadi and seven aides near Baghdad. Later the government said no capture had been made.
Interior Ministry spokesman Brig. Gen. Abdul Kareem Khalaf said Tuesday night that he had "very solid confirmation" from tribal sheiks in Al Anbar province that Masri was dead, along with two Saudi aides.
"Today or tomorrow the news will be confirmed. We haven't received his body yet," Khalaf told The Times.
Col. David W. Sutherland, a U.S. Army officer in Diyala province, said outrages such as the funeral killings were pushing more citizens to the U.S. military's side, evidenced by a 163% increase in intelligence tips received by U.S.-led forces over the last two months.
In other violence, gunmen at a false checkpoint in Latifiya, a Sunni stronghold south of Baghdad, stopped a minibus, ordered passengers out and killed three of them, police said.
Police and health officials also said 15 bodies were found dumped in Baghdad on Tuesday, as well as 10 in Baqubah, Diyala's provincial capital. In the south, police and health sources reported that a car bombing near Basra killed eight people and injured 14.
Authorities said that 1,500 Iraqi civilians were killed in April, which they said actually marked a decline from the previous month. Conservative estimates for the number of civilians killed since the war began in March 2003 exceed 60,000, and others calculate the toll to be several times that figure.
Insurgents fired mortars in several areas of Baghdad early Tuesday, killing two civilians, including a garbage collector, and injuring half a dozen others, including members of a private security detail in the heavily fortified Green Zone, home to the Iraqi government and the U.S. Embassy.
University looted
Looters, including local security forces, sacked parts of Diyala University north of Baqubah on Tuesday after a joint force of American and Iraqi army units broke down doors of the university looking for insurgents. No insurgents were found, but the looters who followed took computers, air conditioners and laboratory equipment, university President Alaa Shakir Aiani said.
He blamed the search and looting on unnamed Baghdad "lobbyists" who wanted to "finish learning in the province."
"After the looters went into the university," he said, "it has become empty. Everything was stolen."