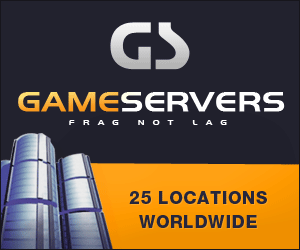 USA Today
January 12, 2007
Pg. 6
Spokesman reports progress on vital issues

By Rick Jervis, USA TODAY
BAGHDAD — Some progress has already been made on political initiatives demanded by President Bush in his Iraq strategy, an Iraqi government spokesman said Thursday.
President Bush announced plans Wednesday night to commit an additional 21,500 military troops to reduce violence in Iraq.
There must also be political progress and unity shown by Iraq's leaders, he said. The country's Shiite, Sunni and Kurdish parties continue to struggle on crucial issues that have eluded consensus since the coalition government was formed in May.
Government spokesman Ali al-Dabbagh said there already has been some consensus on a few key initiatives, including:
•An agreement to create a committee to negotiate with political parties close to sectarian militias to try to get them to lay down their weapons.
•An initiative by Prime Minister Nouri al-Maliki to reshuffle his Cabinet, including the interior and defense ministries. Al-Maliki awaits a list of ministerial candidates from different parties, al-Dabbagh said.
•A planned debate in the parliament on whether to ease restrictions preventing former Baath Party members from joining the government. Baath Party members made up the majority of Saddam Hussein's government.
"There is pressure now on all political groups to come forward in a way to improve the situation," al-Dabbagh said.
Any new military operation in Baghdad has to coincide with a political and diplomatic push from Iraq's leaders to resolve differences and provide basic services, Lt. Gen. Raymond Odierno, the new No. 2 U.S. commander in Iraq, told reporters last week.
"From what we have seen in the past, America can bring in forces, reconstruction and economic advancement," said Hiwa Osman, an adviser to President Jalal Talabani. "But it's the political will that has to be created by Iraqis themselves. It's the political will that ultimately will pull the country together."
A White House news release issued Thursday listed more political initiatives expected of Iraqis, such as reforming the Cabinet and supporting national reconciliation.
Many such issues have been discussed before, causing contentious debate among Iraq's parties with little results, said Toby Dodge, an Iraq analyst with the London-based International Institute for Strategic Studies.
The structure of Iraq's parliamentary elections, in which voters chose a group instead of an individual, awarded most of the power to political parties.
Shiites dominated elections in 2005, leaving al-Maliki powerless to enact meaningful reform without first reaching a broad consensus, Dodge said.
Iraq's different groups have fought for more power rather than agreeing on issues, he said. "There's no way the government has the ability to" instill the initiatives, he said. "The 21,000 troops are not going to do anything long-term."
Kasim Daoud, an independent Shiite lawmaker, said Iraqi leaders will cherry-pick which U.S. initiatives will benefit Iraq, not rush to fulfill them all.
"We have to consider this initiative, this new strategy of the United States, as an American initiative," said Daoud, who was national security minister in the interim government of Prime Minister Ayad Allawi. "We're not necessarily going to stick with everything mentioned in the initiative."