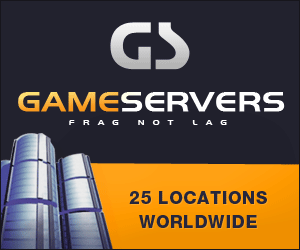 Los Angeles Times
March 21, 2009
The lawsuit alleges that a drunken Andrew Moonen shot the man for no reason after becoming lost after a Christmas Eve party in Baghdad.

By Tony Perry
Reporting from San Diego — Lawyers for the widow and young sons of an Iraqi man allegedly killed by a drunken employee of the former Blackwater Worldwide security firm after a Christmas Eve party in Baghdad have filed a damage suit in federal court in San Diego.
The suit alleges that the employee got lost after the 2006 party and, after confronting Raheem Khalaf Saadoon, shot him for no reason. Saadoon, 32, was a bodyguard for an Iraqi vice president.
Saadoon's death fueled the anger of the Iraqi public over the presence of security guards seemingly unrestrained by their American employers and exempt from Iraqi law.
The suit filed Thursday claims that Blackwater, which has since changed its name to Xe, spirited the employee, identified in court documents as Andrew Moonen, out of Iraq and attempted to cover up the killing by bribing an Iraqi official and destroying documents.
Blackwater has "created, fostered and refused to curb a culture of lawlessness and unaccountability" among its employees, said Washington lawyer Susan L. Burke, lead attorney for Wijdan Mohsin Saed, 32, and her two sons, Sajjad Raheem Khalaf, 11, and Ali Raheem Khalaf, 8. (In the past, the slain man has been identified as Raheem Khalif Hulaichi and his widow as Umm Sajjad.)
Xe is headquartered in Moyock, N.C., but Burke said the suit was filed in San Diego because the company has two training facilities here.
Blackwater officials and a State Department official were questioned about the shooting at a congressional hearing in October 2007.
The assistant secretary for the State Department's Diplomatic Security Bureau, with responsibility for private security firms, testified that there was no reason for the Blackwater employee not to leave Iraq after the shooting. Department documents said the employee insisted that he shot Saadoon in self-defense.
Beyond the specific incident, the lawsuit alleges that Blackwater never disciplined or fired guards who killed innocent Iraqis and that heavily armed Blackwater employees were routinely sent into Baghdad while under the influence of steroids and other "judgment-altering substances."
Saadoon's widow was promised a series of payments, but Blackwater has paid only a nominal amount, lawyers said. The Times reported in 2007 that the Iraqi government thought that $100,000 was appropriate, but Blackwater and the State Department said that $15,000 to $20,000 was adequate. Saadoon was reportedly shot three times.
Moonen, who served in the Army, now works as a prison guard at the Monroe Correctional Complex prison in Everett, Wash., according to the lawsuit. Attempts to reach Moonen were unsuccessful.
The lawsuit, seeking unspecified damages, names Xe, Blackwater founder Erik Prince, Moonen and several Blackwater subsidiaries.