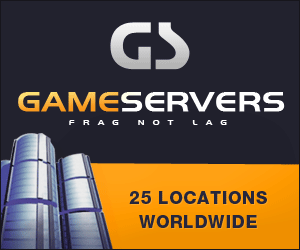 Wall Street Journal
January 19, 2007
Pg. 4
Supply Shortfalls, Sectarian Tensions Limit Effectiveness

By Philip Shishkin
BAGHDAD, Iraq -- Concerned that an Iraqi military base had grown too dependent on U.S. supplies, American officials decided to test how it would cope if forced to rely on its own supply lines for fuel. The result: three days of intermittent blackouts.
U.S. troops finally rushed emergency fuel to turn the base's lights on and keep its vehicles moving. "The Iraqis were not stepping up," says Lt. Col. Kenneth Kirkpatrick, who supervises logistics at the Taji base on the outskirts of the Iraqi capital.
The September incident is a reminder that Iraqi security forces are plagued by logistical shortfalls, raising questions of how well they will perform in Washington's latest push to secure Iraq. Further compounding the problem are sectarian tensions that have infected some ranks of the Iraqi security forces and tainted their loyalties.
The U.S. strategy will rely heavily on thousands of Iraqi soldiers and police working alongside reinforced American contingents to clear Baghdad and other volatile regions of insurgents and various militia groups.
Iraq's central government has vowed to deploy more troops to Baghdad and has repeatedly prodded Washington to turn over greater operational control to the Iraqi security forces. The long-term Bush administration goal of an Iraq "that can govern itself, defend itself and sustain itself" ultimately depends on the ability of the Iraqis to fight without major U.S. help.
Since the 2003 U.S. invasion, the reconstituted Iraqi armed forces have relied on foreign donors for key supplies. With the emphasis placed on recruiting more people into the army and police, Iraqi procurement largely fell by the wayside. On the Taji base that houses the Iraqi army's main supply depot, there are more than 150 types and models of equipment, including American-made Humvees, armored infantry vehicles donated by Greece and Chinese-made forklifts that have no spare parts.
The Humvees have become the principal workhorses of Iraqi soldiers. Yet fixing them is a huge challenge. Seven months ago, a mortar hit the engine block of an Iraqi army Humvee on patrol in Baghdad. The vehicle was towed to the maintenance depot in Taji but hasn't been fixed yet. "It can take months to get even the small things repaired," says Col. Bill Payne, who works closely with the Iraqi army.
While a U.S.-funded maintenance outfit can handle relatively minor Humvee damage, there are no replacement parts for the most serious problems, U.S. officers say. "The Iraqi Ministry of Defense is going to have to get on the ball and develop procurement," says Maj. Marlin Livingston, who deals with maintenance issues in Taji. This year, the Defense Ministry plans to establish a brand-new support command to improve the supply chain for its troops.
Nowhere are the logistical shortfalls more visible -- or more crippling -- than in the supply of fuel, without which Iraqi soldiers simply can't function. In September, when the blackout hit the Taji base, the fuel shortage quickly affected Iraqi army units elsewhere in Baghdad. In one neighborhood, the Iraqis simply couldn't conduct operations because there was no gas for their vehicles, U.S. officials say. Whatever meager supplies were coming through were being siphoned off by corrupt Iraqi commanders. A senior Iraqi officer in charge of fuel deliveries at Taji was arrested shortly after the blackout for allegedly skimming gasoline for personal profit.
This year, with a renewed push to strengthen Iraqi security forces, the U.S. military is again trying to wean them from dependence on U.S. fuel supplies. While there have been no blackouts yet, American officers say the fuel is coming very slowly through Iraqi channels, prompting extended generator shutdowns to conserve energy. U.S. officials are constantly pressing the Iraqis to speed the delivery of fuel, which often arrives in insufficient amounts to maintain operations.
Further limiting the Iraqis' operational strength are sectarian tensions between Shiite and Sunni Muslims roiling the broader Iraqi society and seeping into the security forces. In the mostly Shiite district of Qadhimya in Baghdad, the local Iraqi army units are infiltrated by Shiite militiamen, U.S. officers say.
In Qadhimya itself, Iraqi security forces are so stacked with Shiite militia sympathizers that all operations are planned within a small group of trusted officers. When the Iraqi army detains a Shiite militiaman, a phone call often comes from somewhere in the government demanding his release, says Lt. Col. Steven Miska, who works with the Iraqi military here. "If they are going after a Shia target, it's very difficult," he adds.