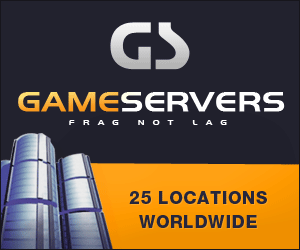 New York Daily News
May 6, 2007
By Tamer El-Ghobashy, Daily News Staff Writer
The demand for good translators in Iraq has become so high that they are commanding salaries that often exceed that of the war's top general.
Arabic language newspapers in New York and around the country regularly post ads offering up to $190,000 for a year's work - often very dangerous work - in Iraq.
Gen. David Petraeus, sent to Iraq by President Bush to run the war, has a base pay of $183,000.
The money offered underscores the crucial role interpreters have in the battlefield as they accompany soldiers on patrol and during raids.
"You can be an escalating presence or a de-escalating presence," said Anne Raouf, an interpreter who worked in Iraq for five months in 2003. "There is so much room for misinterpretation and it can be disastrous. It can be deadly."
It is difficult to recruit Iraqis as interpreters because being labeled a collaborator can be a death sentence.
Consequently, U.S. soldiers often complain about the lack of interpreters or interpreters who barely speak the local dialect - and can barely speak English either.
That can be a dangerous liability.
"A mistake can range from a slight miscommunication that offends someone all the way to being targeted or kidnapped," said Raouf, 28, who was born in Egypt and spent many years in Kuwait before moving to Detroit as a teenager.
The average pay for a U.S. citizen working as a translator in Iraq is $176,000, said Walla Ali, the director of recruiting for Torres Advanced Enterprise Solutions, a Virginia company with a contract to provide interpreters to the military. Green card holders may also apply, but they must be Iraqi. Their salaries average $144,000, Ali said.
It is unclear exactly how many contracted interpreters are working in Iraq. Titan Corporation, another Virginia-based company, has about 6,900 translators on their payroll in the country, a spokesman said.
Language service contractors require that applicants pass standardized language aptitude tests. Raouf said the tests don't go far enough.
"There is such a desperate need for linguists that the vetting process is somewhat relaxed," said Raouf. She said the tests focus heavily on straight translation, but do not examine an applicant's cultural fluency.
Since finishing her tour as an interpreter in Iraq, Raouf is seeking to continue her work in translation by applying to become a court interpreter in Detroit.
"That program is infinitely more rigorous than just packing up and going to Iraq," she said of the testing process to become a court-certified translator.