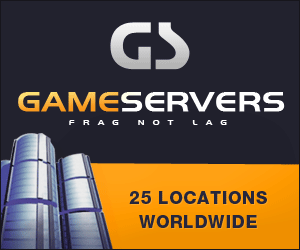 Los Angeles Times
March 26, 2008
Pg. 1
At least 35 are killed in the oil hub as security forces target 'outlaws.' Cease-fire may be unraveling.

By Alexandra Zavis, Los Angeles Times Staff Writer
BAGHDAD — Tensions between Iraq's major Shiite Muslim factions erupted into violence Tuesday as Iraqi security forces launched a major crackdown against militiamen in the southern oil hub of Basra.
The fighting, which Iraqi officials said killed at least 35 people and injured 100, was the most serious sign yet that a cease-fire credited with helping improve security nationwide may be unraveling as groups within the Shiite Muslim majority jockey for position ahead of provincial elections in October.
Explosions and machine-gun fire rocked Basra, where rival political factions, their allied militias and criminal gangs are vying for control of oil exports that generate most of Iraq's government revenue.
Representatives of radical Shiite cleric Muqtada Sadr announced nationwide protests against what they said was the targeting of his followers. The unrest quickly spread to Baghdad, where U.S. and Iraqi officials said armed Shiite militiamen descended on the streets in some neighborhoods and fired a barrage of rockets or mortar rounds at the heavily fortified Green Zone.
The unrest represents an important challenge for an Iraqi government trying to assert control. Many observers view the central government and security forces as weak. Residents in Basra, for example, complain of deteriorating security now that British forces have handed responsibility to local government. In addition, many residents and observers worry that the months leading to the elections will bring increased fighting and lawlessness.
The latest violence was the second time this week that the Green Zone, which houses the U.S. Embassy and Iraqi government offices, took fire from Shiite sections of Baghdad. An auditor for the federal Office of the Special Inspector General for Iraq Reconstruction died Monday of wounds sustained in an attack Sunday, a spokeswoman said.
A U.S. soldier was killed Tuesday when a patrol was attacked with mortar fire in west Baghdad, a military spokesman said. The death raised to 4,001 the number of U.S. military personnel killed since the Iraq war began in 2003, according to the independent website icasualties.org.
Clashes were also reported between members of Sadr's Mahdi Army militia, which waged two major uprisings in 2004, and Iraqi security forces in the southern cities of Kut and Hillah.
Analysts warned that the fighting could spread as the Shiite factions use their influence within Iraq's security forces to weaken their rivals ahead of the Oct. 1 elections.
Tuesday's violence "looks like a preview of what will happen as we approach provincial elections in the fall," said Joost Hiltermann, Middle East director for the International Crisis Group.
Iraqi authorities imposed overnight curfews in many southern cities in a bid to contain the bloodshed.
Stability in Iraq's second-largest city is crucial if the government is going to attract the kind of investment it needs to expand oil exports and the economy.
Prime Minister Nouri Maliki flew to Basra on Monday to oversee the crackdown, which he said would clear the city of "criminals, terrorist forces and outlaws."
Many residents cowered in their homes, listening to explosions after the operation began shortly after midnight.
"Until now, we have been living in continuous anxiety and fear," said Ali Falih, a retired Basra resident reached by telephone at his home. "I expect that this security operation will take a long time and maybe last for months because the Mahdi Army's numbers are not few."
British forces based on the city's outskirts said they were conducting aerial surveillance for the Iraqi government, but did not participate in Tuesday's fighting.
Sadr ordered his militia to stand down in August after clashes with a rival militia in the Shiite holy city of Karbala that killed more than 50 people. U.S. commanders say the order played a key part in a 60% drop in attacks nationwide since a troop buildup ordered last year by President Bush reached its height in June.
Sadr renewed the cease-fire for another six months in February, but told his militiamen that they could defend themselves against attacks. Clashes have broken out during raids by U.S. and Iraqi security forces in Baghdad, Kut, Diwaniya and other areas in the southern Shiite heartland.
The U.S. military says it is targeting rogue elements of Sadr's militia who continue to attack its forces, allegedly with Iranian backing, though Tehran denies the charges. Sadr loyalists accuse his Shiite rivals in the Supreme Islamic Iraqi Council and Maliki's Islamic Dawa Party of using the Iraqi army and police to round up the cleric's followers ahead of the elections.
Sadr's followers hold as many seats in the national parliament as the Supreme Islamic Iraqi Council, and the cleric provided key backing when Maliki was named prime minister. But large parts of Sadr's movement boycotted the last provincial polls in 2005, handing the council and Dawa control of most of the south. A smaller Shiite party called Al Fadila al Islamiya, or Islamic Virtue, controls the Basra provincial governorate.
Hiltermann said Maliki's government was right to try to assert control in Basra. But he said he was not "overly optimistic" that it would succeed -- "partly because the central government and its security forces aren't very strong, and partly because this is really a fairly transparent partisan effort by the Supreme Council dressed in government uniforms to fight the Sadrists and Fadila."
Sadr has used the cease-fire to rein in rogue elements he said were disregarding his orders. Harith Athari, who heads Sadr's office in Basra, said the movement had initially agreed to support the government's crackdown, provided that it targeted "outlaws." But he accused the Iraqi security forces Tuesday of indiscriminate arrests.
"It is the right of everyone to defend himself if he is attacked without justification," Athari said.
Another official in the Basra office, speaking on condition of anonymity, warned, "The Sadr [movement] is threatening to set fire to the oil wells in Basra if the Iraqi military continues its security plan."
Sadr's representatives walked out of parliament Tuesday to protest the crackdown in Basra. A statement issued from their headquarters in the Shiite holy city of Najaf called for peaceful sit-ins across the country.
"In the event that the government doesn't respect the public's demand, the second step shall be a civil mutiny in Baghdad and other provinces," the statement said. "After that, there will be a third step." It did not specify what that step would be.
The Supreme Islamic Iraqi Council headquarters in Najaf called on its followers to defend its offices and advised them to carry weapons for their own protection.
In Baghdad, shops closed early and streets emptied as armed Mahdi Army militiamen took to the streets in some neighborhoods.
Police said gunmen attacked two offices belonging to Dawa and the council, and clashed with their guards. Gunmen also kidnapped six policemen and stole their two vehicles, an Interior Ministry official said.
South of the capital, Sadr's followers attempted to stage sit-ins at two mosques in Diwaniya but were ordered by Iraqi security forces to disperse. More protests were planned today in Baghdad and south of the capital.
Times staff writers Raheem Salman, Usama Redha and Saif Hameed in Baghdad and Julian E. Barnes in Washington and special correspondent Saad Fakhrildeen in Najaf and special correspondents in Basra, Baghdad and Hillah contributed to this report.