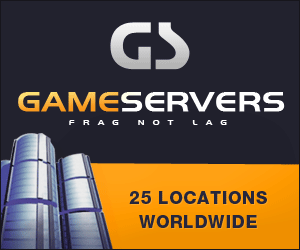 New York Times
November 19, 2006
Pg. 22
By Edward Wong and Khalid al-Ansary
BAGHDAD Nov. 18 — Sunni Arab sheiks from volatile Anbar Province denounced a powerful Sunni cleric on Saturday, calling him "a thug" for supporting the terrorist group Al Qaeda in Mesopotamia and urging the Iraqi government to issue an arrest warrant against him.
The sheiks, the founders of a group called the Anbar Salvation Council, which they formed in September to resist foreign militants in Iraq, were reacting to statements that the cleric, Harith al-Dhari, had made in interviews last week in which he criticized Sunni tribal leaders who had recently decided to take a stand against Al Qaeda.
Anbar, a vast western desert province with Ramadi as its capital, is the heartland of the Sunni Arab insurgency, with various militant groups working to topple the Shiite-led government and end the American presence in Iraq. But as the fundamentalist members of Al Qaeda have tried imposing Taliban-like rule on areas of Anbar, some Iraqi tribes have turned against the group, leading to a further fracturing of what at least initially seemed to be a united resistance to the American invasion.
Mr. Dhari leads the Muslim Scholars Association, a group of conservative clerics that is outspoken in its criticism of the American occupation and the Iraqi government. In the interviews last week, he accused the Anbar council of trying to cozy up to the Iraqi government in return for money.
"We, on behalf of the Anbar tribes council, say to Harith al-Dhari: If there is a thug, it is you; if there is a killer and a kidnapper, it is you," said Sheik Abdul Sattar Buzaigh al-Rishawi, leader of the Rishawi tribe.
Sheik Rishawi spoke at a news conference at the Mansour Hotel in Baghdad.
Mr. Dhari's statements have touched off outrage in the highest ranks of the Iraqi government. President Jalal Talabani said last Tuesday that Mr. Dhari was stirring up sectarian strife and that he was trying to enlist the aid of Sunni-led countries in the region to foment violence here. Mr. Dhari is in Amman, Jordan, and has been traveling widely across the Middle East.
On Thursday, Interior Minister Jawad al-Bolani announced on television that he had issued an arrest warrant against Mr. Dhari. The next day, after some Sunni leaders expressed anger at that move, a spokesman for the office of Prime Minister Nuri Kamal al-Maliki said that no warrant had been issued and that officials had just been investigating Mr. Dhari.
[In Baghdad on Saturday, gunmen killed a prominent Shiite politician, Reuters reported. Ali al-Adhadh of the Supreme Council for the Islamic Revolution in Iraq, or Sciri, was shot dead with his wife as he drove in mainly Sunni western Baghdad, said the police and a Sciri member, Adnan al-Obeidi. Mr. Adhadh had been preparing to become the Iraqi representative to the United Nations in Geneva, where he had long been the representative of Sciri.]
The American military said Saturday that Iraqi security forces and American trainers conducted a morning raid in the Shiite militia stronghold of Sadr City, in eastern Baghdad, to look for people kidnapped earlier in the week. The abductees being sought were presumably among dozens of victims snatched from the headquarters of the Ministry of Higher Education last week by militiamen dressed in police commando uniforms.
In the south, British and Iraqi forces continued to search for four American security guards and their Austrian colleague who were kidnapped Thursday from a supply convoy by men in Iraqi police uniforms.
The Associated Press reported that Iraqi and American forces fought Sunni insurgents in an hours-long street battle on Saturday in Baquba. The city police said at least 18 people had been killed and 19 wounded. The Iraqi police and morgue officials said at least 53 people had died on Saturday in violence across Iraq.