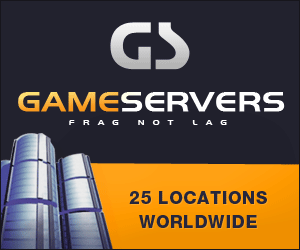 Media: The Associated Press
Byline: By SINAN SALAHEDDIN
Date: 21 August 2006
BAGHDAD, Iraq_Iraqi and U.S. forces captured two alleged death squad leaders
including one who is believed to have tortured and killed people in a Shiite
mosque, the U.S. military said in a statement received Monday.
One U.S. soldier was killed Monday in a roadside explosion, a day after two
Marines and a sailor were killed in combat in the restive Anbar province,
the U.S. military command said.
The alleged death squad leaders were captured Sunday in southern Baghdad
during simultaneous raids as part of a new security strategy to stem the
Shiite-Sunni sectarian violence being fueled by death squads and torture
cells of both communities.
Some 12,000 U.S. and Iraqi forces are being deployed in the capital as part
of the security plan, which involves cleaning up one neighborhood after
another with cordon and search operations.
Both men "exercise control over all death squad cell activity" in the Sunni
districts of Dora and Sahha and the predominantly Shiite Abu D'Shair in
Baghdad, the statement said.
"One of these individuals also allegedly controls a Baghdad husayniyah
(Shiite mosque) where he tortures and kills Iraqi citizens," the statement
said without elaborating. Four other suspicious individuals also were
detained during this operation, it said.
There was no way to independently verify the reported arrests and the claims
about the two men's actions.
A separate military statement said a U.S. soldier died Monday when the
vehicle he was riding in was struck by an improvised explosive device, the
Army's term for homemade bomb, north of Baghdad. It gave no other details.
Two Marines and a sailor, assigned to the Regimental Combat Team 7, "died
from wounds sustained due to enemy action" on Sunday in Anbar, an earlier
statement said without elaborating. Anbar province is the stronghold of the
Sunni Arab insurgency west of Baghdad.
At least 2,610 members of the U.S. military have died since the beginning of
the Iraq war in March 2003, according to an Associated Press count. The
figure includes seven military civilians. At least 2,073 died as a result of
hostile action, according to the military's numbers.
Meanwhile, Iraq enjoyed a rare day of relative peace Monday, as residents
made special efforts to watch on television the opening of Saddam Hussein's
trial for genocide.
"I'm happy to see justice taking its course today," said Haider Kadhim, 28,
the owner of an electronics shop in Baghdad, a city that suffers from
chronic power shortage.
Kadhim said he bought 20 liters (5.28 gallons) gasoline for his generator to
ensure electricity to watch the trial, which was broadcast on all local
channels with a 20-minute delay. This was to ensure that sensitive portions
with security implications could be censored.
It was not clear if the trial _ which had Iraqis glued to their television
sets at homes, offices and coffee shops _ was responsible for the unusually
low level of violence in the country Monday: three soldiers and a civilian
were gunned down in separate incidents in Baghdad, and one person was shot
dead in the northern city of Mosul.
Also Monday, U.S. troops detained police Col. Jassim Keno Al-Obeydi, while
he was participating in a meeting of police commanders in Kirkuk 290
kilometers (180 miles) north of Baghdad, said police Col. Anwar Qader.
He said al-Obeydi is accused of arresting four army soldiers last Wednesday
and torturing them.