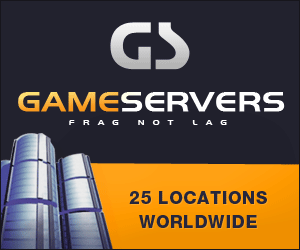 New York Times
May 6, 2007
By Damien Cave
BAGHDAD, May 5 — Iraq's top judicial authority has asked Parliament to lift immunity for a prominent Sunni lawmaker, possibly clearing the way for his arrest on charges of provoking sectarian violence.
An aide to the lawmaker, Adnan al-Dulaimi, and a Shiite employee of Parliament said the request was received 10 to 14 days ago from the Supreme Judicial Council, the main administrative body for Iraq's courts. They said a vote on the issue in Parliament had not been scheduled.
If the request is granted, Mr. Dulaimi will be only the second Iraqi lawmaker to have immunity from prosecution stripped away by colleagues. The first was Meshaan al-Juburi, a Sunni Arab former member of Parliament who was indicted last year on charges of embezzling millions of American dollars.
Mr. Dulaimi's aide, Muhannad al-Esawi, said the case was "fabricated" and "politically motivated." He blamed several Shiite lawmakers loyal to the cleric Moktada al-Sadr for accusing Mr. Dulaimi of taking part in sectarian killings. But allegations against Mr. Dulaimi and his party, the Sunni-dominated Iraqi Consensus Front, have been gathering for months.
Last year, an American journalist, Jill Carroll, was kidnapped near Mr. Dulaimi's office. In September, American forces arrested at least one Dulaimi guard on suspicion of planning a car bombing in the Green Zone. And a month ago, Iraqi security forces seized an arms cache from the home of a member of his party.
In the past, several groups in Parliament agreed to maintain Mr. Dulaimi's immunity from prosecution, in part to preserve Iraq's fragile cross-sectarian government.
Mr. Esawi said that agreement would hold, and if not, "we have other alternatives — not just from parties within Parliament — but also with parties outside the political process that consider Adnan al-Dulaimi their leader."
It was unclear which groups Mr. Esawi was referring to, though he seemed to leave open the possibility of responding with violence if Mr. Dulaimi were arrested.
Another Sunni lawmaker, meanwhile, came under threat on Saturday from the insurgent group Al Qaeda of Mesopotamia. A statement attributed to the group's leader, Abu Ayyub al-Masri, criticized the Iraqi Islamic Party and its leader, Tariq al-Hashemi, the Sunni vice president, for contributing to the occupation of Iraq by taking part in Iraq's government and discouraging people from heeding the group's call to jihad.
The statement, transcribed from an audiotape posted on Islamic Web sites, claimed that Al Qaeda controlled 80 percent of Diyala Province, Mosul and the province of Salahuddin. It also disputed recent assertions by American officials that several Sunni tribes in Anbar Province had split with Al Qaeda and are now fighting alongside American troops.
"As for what you hear and see in the satellite channels about fighting between us and the jihadist groups or blessed tribes, it is completely false and a lie," the statement said.
It included no date, and no mention of the Iraqi government's claims that Mr. Masri had been killed.
A new video from Ayman al-Zawahiri, Osama bin Laden's second in command, also mocked the American security plan for Baghdad, suggesting that the recent bombing in the cafeteria of the Parliament building was a sign of failure.
"And lest Bush worry," Mr. Zawahiri said, according to a translation by the Site Institute, which tracks jihadist Web sites, "I congratulate him on the success of his security plan and I invite him on the occasion for a glass of juice, but in the cafeteria of the Iraqi Parliament in the middle of the Green Zone!"
In Baghdad, a suicide car bomb exploded near a police station, killing a policeman and wounding at least five other people, an Interior Ministry official said. A rocket-propelled grenade struck an American military vehicle near the Shiite stronghold of Sadr City, the official said. It was unclear if there were casualties.
News agencies reported that a suicide bomber killed nine police recruits and wounded 13 others near an Iraqi Army base west of Baghdad, near the Abu Ghraib prison.
The authorities found 11 unidentified bodies in Baghdad. Mortar fire throughout the city wounded at least six people. And in Amil, a Sunni neighborhood, gunmen opened fire on a group of civilians, killing one and wounding two, an Interior Ministry official said. A roadside bomb in the southern Baghdad neighborhood of Saydia also wounded at least two people.
The United States military also said in a statement that American soldiers prevented what could have been a deadly attack on Friday when they discovered a tanker truck rigged with explosives in southern Baghdad. The truck was wired to detonate 14 155-millimeter artillery shells, the statement said. An explosives team safely disposed of the truck and munitions.
Ali Adeeb and Abdul Razzaq al-Saiedi contributed reporting.