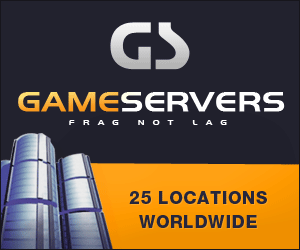 by Paul Schemm
BAGHDAD, Dec 4 (AFP) - Iraqi forces said Sunday they killed 20 rebels in a
counter-offensive in a town where 19 Iraqi troops were killed a day earlier,
as US forces wrapped up their latest operations in the restive Al-Anbar
province.
Iraqi troops swept through the town of Al-Adhaim, 100 kilometers (65 miles)
north of Baghdad, in the aftermath of Saturday's ambush, security sources
said.
The operation, which lasted through to Sunday morning, resulted in "20
rebels killed and five taken prisoner," said the defence ministry, with
another 75 suspected insurgents arrested.
Saturday's attack came after 10 US marines on night patrol were killed in
the restive western city of Fallujah, also by a roadside bomb, in the
bloodiest single attack on US forces since August.
The western province of Al-Anbar, which contains Fallujah, has been the
focus of a series of joint US-Iraqi anti-insurgent operations over the last
several weeks.
The US military announced on Sunday the completion of Operation Shank in the
provincial capital of Ramadi, resulting in the "detention of four suspected
members of Al-Qaeda in Iraq".
The US military said the operation was part of a campaign being carried out
to make the area secure ahead of the December 15 parliamentary elections.
But the sweeps against predominantly Sunni Arab population centers have
angered prominent Sunni religious and political groups, which have called
for an end to the "operations against civilians."
President Jalal Talabani on Saturday defended the US-Iraqi sweeps, saying
they "began after repeated attacks by rebels on US and Iraqi forces," and
adding they were to secure the area ahead of this month's vote.
November was a particularly deadly month for Iraqis, with a death toll that
rose by 50 percent when compared to October, according to government figures
compiled by AFP.
Last month, 666 Iraqis were killed by violence ravaging the country compared
to 407 in October, according to statistics from the health, interior and
defense ministries.
The large majority of those killed -- 548 -- were civilians.
A number of shooting incidents and roadside bombs hit Baghdad on Sunday, one
day before Saddam Hussein's trial was set to resume.
With two defense lawyers already murdered, Iraqi security forces said they
had thwarted a plot to attack the trial inside Baghdad's highly protected
Green Zone.
"Iraqi security forces foiled a plan to attack the court building during the
hearing Monday," said a statement from National Security Adviser Muwaffaq
al-Rubaie.
A group calling itself the Brigades of the Revolution of 1920 was going to
fire Soviet-made rockets against the building.
As the legislative elections draw nearer, an Iraqi electoral official said
nearly 150 candidates could be barred from running due to their links to
Saddam's Baath party.
"The electoral law requires us to reject all candidates involved in
de-Baathification," an official from the electoral commission said.
Former prime minister Iyad Allawi, himself a former Baathist, was attacked
with stones and shoes as he campaigned Sunday in the Shiite holy city of
Najaf, in what he called an assassination attempt.
"As he left (Imam) Ali's mausoleum some people gathered outside shouted 'God
curse Baathists' at Mr Allawi," a police source said.
The crowd then threw stones and shoes at Allawi, currently an MP for his own
Iraqi National Accord (INA) party. His bodyguards fired in the air to
disperse the crowd, the police source said.
Allawi split with the former ruling party to go into exile in 1971, after
which he plotted Saddam's overthrow with CIA backing.
However, Allawi said that he had been targeted by an assassination attempt
when a group of 50 to 60 people surrounded him as he prayed in the mausoleum
with fellow party candidates.
"They had pistols and knives," Allawi told Iraq's Al-Sharqiyah television.
"They wanted to assassinate all the members of the delegation," he said,
calling for those behind the alleged murder attempt to be brought to
justice.
Efforts continued to seek the release of five Western hostages, four peace
activists and a German archeologist who converted to Islam.
The Muslim Association of Britain (MAB) said on Saturday that one of its
leaders of Iraqi origin, Anas Al-Tikriti, had arrived in Iraq to seek the
release of Briton Norman Kember who is being held along with two Canadians
and an American.
Meanwhile, German news magazines reported that a deadline set by the
kidnappers in Iraq of German Susanne Osthoff, 43, has passed. Security
sources said her abductors want Germany to stop training Iraqi police
officers.
She and her driver were seized on November 25 in the Nineveh region of
northwest Iraq.