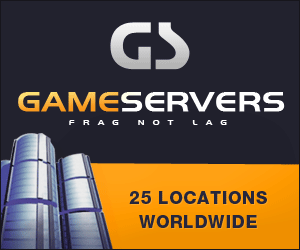 Washington Times
May 15, 2007
Pg. 1
U.S. war debate worries high-ranking lawmaker

By David R. Sands, Washington Times
Iraq's parliament should pass a new oil law and make progress on amending the constitution before the end of the month, two key "benchmarks" being demanded by U.S. officials, a top Iraqi official said yesterday.
Deputy Prime Minister Barham Salih, one of the highest-ranking Kurdish officials in the government of Prime Minister Nouri al-Maliki, said that despite the increasingly pessimistic debate in Washington, Iraqi lawmakers should take action on both difficult issues in the coming days.
Mr. Salih said Iraqis are watching the U.S. debate over the Iraq war with mounting concern, saying that even recent signs of progress in Iraq are being overlooked in the partisan debate here.
"I know a lot of my colleagues are worried and watching the debate here very closely," he said in remarks at the Woodrow Wilson International Center for Scholars in Washington. "Every nuance is analyzed -- maybe overanalyzed."
President Bush has rejected efforts by congressional Democrats to condition funding for the Iraq war on hard-and-fast benchmarks.
But both Secretary of State Condoleezza Rice and Vice President Dick Cheney have said in recent days that progress by the Iraqi government on the oil law and other key measures was essential for continued U.S. military and economic support.
Other U.S. benchmarks for the al-Maliki government include holding new provincial elections and amending the near-blanket ban on government and military posts for former members of Saddam Hussein's Ba'ath Party.
Showing the sensitivity in Baghdad to the U.S. debate, both Mr. Salih and Iraqi National Security Adviser Mowaffak al-Rubaie said in Washington in recent days that the Iraqi parliament will cut short a planned two-month recess scheduled to begin in July and may cancel it altogether.
U.S. lawmakers had angrily denounced the summer break at a time when terror strikes and anti-government insurgent attacks show no signs of easing.
Finding a way to share Iraq's vast oil wealth is considered vital to finding a political accommodation satisfying Iraq's Shi'ite, Sunni and Kurdish factions. One key sticking point has been the payment mechanism to ensure that each region gets its fair share of the oil profits.
The Kurds have also fiercely objected to a draft oil law issued in February and revised last month. They say it would place more than 90 percent of the country's fields under a new state-controlled national oil company and scare off foreign companies who are already signing deals to develop fields in the relatively secure Kurdish-dominated north.
Many Sunni and Shi'ite politicians insist Iraq's oil wealth should be controlled by the national government. The powerful oil workers' union is also deeply suspicious of non-Iraqi investors.
Despite reports that the oil law is in trouble, Mr. Salih said yesterday, "It is still our hope that we will offer a success story by the end of the month."
He said Massoud Barzani, president of the Kurdistan regional government, was traveling to Baghdad in the next few days to discuss compromises on the oil law.
"In any other country, such a law would take years and years to draft, even if you had stability," Mr. Salih said. "We've done the basic work in six months on what has historically been a very contentious issue."
The deputy prime minister said a parliamentary committee studying the constitution plans to issue a long-awaited report a week from today. Sunni politicians have been demanding changes to the current constitution, which they say favors Shi'ite and Kurdish interests.
A major stumbling block has emerged over the fate of Kirkuk, an oil-rich, ethnically mixed city that the Kurds see as the future capital of their region. Some lawmakers have urged a delay in a planned referendum later this year on Kirkuk's status, but Mr. Salih echoed other Kurdish lawmakers yesterday in insisting the vote should go forward as scheduled.
Yesterday saw continued violence in Iraq as the U.S. military reported five U.S. soldiers were killed in four separate attacks in and around Baghdad and an additional soldier died of non-combat-related causes.
In the southern city of Basra, a Danish soldier was killed, and five were wounded by a roadside bomb. It was the seventh Danish soldier killed in Iraq.
U.S. forces continued to comb an area about 20 miles south of Baghdad, searching for three American soldiers thought to have been captured by an al Qaeda unit after an ambush Saturday. Four other U.S. soldiers and an Iraqi soldier were killed in the attack.
This article is based in part on wire service reports.