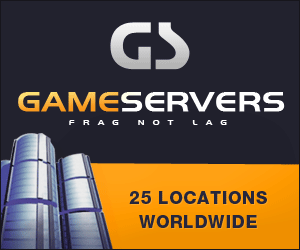 USA Today
April 2, 2008
Pg. 6
Hundreds of sympathetic security forces defied orders to fight Shiite militiamen
By Charles Levinson, USA Today
BAGHDAD — On the eve of the Iraqi government's showdown last week with radical Shiite cleric Muqtada al-Sadr and his Mahdi Army militia, Ismail Shnawa's commander ordered him not to fight.
"He told us not to shoot back even if we get shot at by the Mahdi Army," said Shnawa, a soldier in Iraq's paramilitary police force that is commanded by the Iraqi army.
The six-day showdown with al-Sadr and other Shiite militias was the toughest test for Iraqi government forces since the U.S.-led invasion in 2003. The week of violence exposed troubling signs that the country's security forces have much work before they can take over for U.S. troops. Militias and their followers remain entrenched within the government forces, and units sympathetic to al-Sadr, such as Shnawa's, refused to fight.
In the southern town of Basra, more than 400 Iraqi soldiers and officers handed their weapons to the enemy, Ministry of Interior spokesman Abdel Karim Khalaf said.
In Baghdad, at least 65 Iraqi soldiers and policemen switched loyalties, said Baghdad's deputy mayor, Naeem al-Kaabi, a Sadrist leader. Many others either wouldn't fight or willingly surrendered, including Shnawa and 50 others in his unit. Units that did fight struggled to gain ground against the powerful Shiite militias.
Iraqi Prime Minister Nouri al-Maliki declared victory Tuesday in the vital oil hub of Basra, even as the Mahdi Army he had vowed to crush remained armed and in control of large swaths.
"The Sadrists control more areas in Basra than when the fighting began," said Osama al-Nujaif, a secular Sunni lawmaker who helped broker the cease-fire.
U.S., British forces pulled into fray
A spokesman for Gen. David Petraeus, the top U.S. commander in Iraq, praised the Iraqis for taking the initiative and mobilizing forces for the assault on Basra.
"The Iraqi government planned and executed the movement of over 4,000 soldiers from different areas of the country into Basra and executed security operations against the criminal elements. That can't be discounted," Lt. Col. Joseph Yoswa said.
As al-Maliki's crackdown on the militias faltered, U.S. and British forces were increasingly drawn into the fight by launching airstrikes and artillery shells at enemy positions, battling militants on the ground and providing critical logistical support.
British forces in Basra had to evacuate and treat Iraqi wounded, refuel Iraqi aircraft and provide manpower to ferry supplies, said Maj. Tom Holloway, a British army spokesman. In Baghdad, U.S. forces stepped in to resupply Iraqi soldiers with water and ammunition when the Iraqi supply chain broke down, said Lt. Col. Mike Pemrick, who oversees Iraqi security forces for the U.S. Army unit operating in al-Sadr's stronghold in Sadr City on the east side of Baghdad.
In the centralized hierarchy of Iraq's armed forces, each unit's success or failure hinged on the leadership and political loyalties of the commanding officer.
"It came down to individual commanders," Pemrick said. "Some ensured their soldiers were getting the supplies they needed and doing their missions, but with some others there were problems."
Two of the seven Iraqi battalions, or about 600 men, that Pemrick works with failed to follow orders when it came time to fight, he said.
"The commander wanted these guys to get out and man their checkpoints, and they didn't want to," he said. "One unit had a lot of soldiers from Sadr City, and their commander felt threatened by the Mahdi Army."
The other five battalions performed well, Pemrick said, but U.S. troops avoided asking the Iraqis to take on difficult tasks, such as patrolling for Mahdi Army teams firing mortar rounds. Instead, Iraqi responsibilities were limited to manning checkpoints that controlled access to al-Sadr's stronghold. "We focused on what we knew they could do," he said.
Shnawa's unit, which was operating south of Sadr City, was not one of the brigades that Pemrick works with, but both related similar stories.
'No one wanted to die fighting the Mahdi Army'
On the eve of battle last Wednesday, Shnawa said his commander negotiated a separate truce with the Mahdi Army. His brigade is composed mostly of Shiites from Baghdad neighborhoods where al-Sadr is popular. They would refuse to fight the Mahdi Army even if commanded to do so, he said. "Most of the people in our brigade have relatives in the Mahdi Army," Shnawa said. "They cannot kill their relatives and brothers."
When Iraq's 4th National Police Brigade came under fire nearby, Shnawa's unit ignored the pleas for support, he said. The Mahdi Army accuses the 4th brigade of heavy-handed tactics, and Shnawa said his commander didn't want to get in the middle of a grudge.
"No one wanted to die to protect them, and no one wanted to die fighting the Mahdi Army," Shnawa said. "When we joined they told us we'd be fighting al-Qaeda. They never said anything about the Mahdi Army."
Even when the Mahdi Army mistook his unit for the hated 4th brigade and opened fire, wounding two soldiers, they didn't fight back, Shnawa said. Instead, his unit ran for cover, screaming they were from the 1st brigade — not the 4th.
Seven militiamen found Shnawa and 50 other soldiers cowering behind a garden wall. They willingly surrendered, handing over their weapons, uniforms and eight armored pickups.
"The officers didn't want to fight or do anything, so how can you expect us soldiers to?" he said.