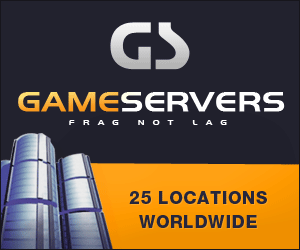 Washington Post
May 3, 2007
Pg. 10
By Alan Cooperman, Washington Post Staff Writer
For the first time since the U.S. invasion in 2003, a high-level advisory panel has placed Iraq on a watch list of countries that violate religious freedom, saying the government there engages in extrajudicial killings based on religious identity.
In its annual recommendations to the State Department yesterday, the U.S. Commission on International Religious Freedom stopped short of naming Iraq a "country of particular concern" -- a label reserved for the worst perpetrators.
Iraq had been designated as a country of particular concern from 1999 to 2003, when it was ruled by Saddam Hussein. That designation was dropped after U.S. forces seized control of the nation.
Most of the Democrats on the 10-member commission wanted to list Iraq among the worst abusers, along with such countries as China, North Korea and Sudan. But most of the commission's Republican appointees pushed for Iraq to be placed on the watch list. The commission's report says the decision was made with the understanding that Iraq may be designated a country of particular concern next year "if improvements are not made."
A footnote states that commission members Felice D. Gaer, Preeta D. Bansal and Elizabeth H. Prodromou thought that Iraq should be placed in the worst category. All three are Democratic appointees. In seven years of reports, such a formal dissent has appeared only once, when India was named a country of particular concern in 2002.
Commission members said that the Bush administration paid an unusual amount of attention to their deliberations this year, and that the Iraq decision required three votes to reach a consensus, with some members changing positions.
Congress created the commission in 1998. It has nine voting members -- three appointed by the president, three by the House and three by the Senate -- with the president's party holding a one-vote majority. The U.S. ambassador at large for international religious freedom, John V. Hanford III, is a nonvoting member.
The State Department will decide in the fall whether to follow the commission's recommendations. Countries listed in the worst category are subject to possible U.S. sanctions.
The report cites an "alarming and deteriorating" situation for religious freedom in Iraq. "Although non-state actors, particularly the Sunni-dominated insurgency, are responsible for a substantial proportion of the sectarian violence and associated human rights violations, the Iraqi government also bears responsibility," it says.
It adds that the government is responsible for actions by its security forces, "including arbitrary arrest, prolonged detention with due process, extrajudicial executions and systematic torture," and indirectly responsible for Shiite militias that often operate with "governmental complicity."
But Michael Cromartie, a GOP appointee, said that "there's enough blurring of the lines between government actors and non-government actors that it doesn't seem fair" to put Iraq in the worst category.