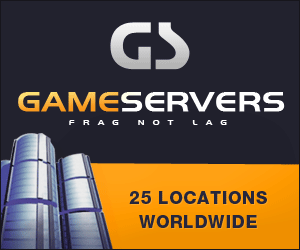 Arizona Republic (Phoenix)
September 15, 2007 By Judi Villa and Brent Whiting, The Arizona Republic
Kim Kohr couldn't even watch the video.
On it was the corpse of a Luke Air Force Base fighter pilot killed in Iraq last year, along with his identification card and footage of the crash site. The tape, released Thursday, was made by a group linked to al-Qaida and criticized the U.S. involvement in Iraq. Portions of it were broadcast.
Kohr didn't know Maj. Troy Gilbert, but her son, Sgt. Greggory Baker, has served a yearlong tour of duty in Iraq. Soon, he will go to Afghanistan.
"I really and truly worry that my son will encounter this kind of treatment," Kohr said, choking up.
"That worries me more than any of the dangers he will encounter."
Across the Valley on Friday, the propaganda video intended to fuel anti-war sentiment only served to spark outrage and renewed support for U.S. troops, particularly for the airman's widow and five children.
Gilbert had been assigned to Luke since March 2004, and his death spurred an extraordinary outpouring of support.
A home builder raised $36,000 for the family. A car dealership donated a sport utility vehicle. Students at Sonoran Heights Elementary School held a candy sale to raise money. The Fighter Country Partnership, an organization that helps Luke pilots, has received more than 1,000 letters and donations for the Gilbert family and continues to raise money for them.
"I feel horrible for that family, absolutely horrible," Kohr said. "He was a real hero, and he died trying to save the lives of other Americans who were under attack by insurgents. I would hope that his wife and his children would always remember that. This is just totally uncalled for."
Gilbert, 34, was killed Nov. 16, 2006, when his F-16CG crashed about 20 miles northwest of Baghdad. Officials concluded that Gilbert crashed because he was so focused on saving friendly troops from attacking insurgents that he flew too low.
There's no doubt the body in an Air Force uniform and laid out on a plastic sheet and the aircraft in the video are Gilbert's, officials said.
The thought of it sickened Viana Bruce, whose son, Cpl. Adam Bruce, a Marine reserve, served six months in Iraq.
"It's disgusting," Bruce said. "It clearly redefines what they're capable of doing."
Bruce, who started the Military Family Support Group, which has met weekly for 4 1/2 years, said such images drive home why the fight against terrorism needs to continue.
"It makes me want to go over there and find al-Qaida myself," Bruce said. " You just want to shake someone and say, 'What is wrong with you?'"
A father, warrior, patriot
Those who knew Gilbert and his wife, Ginger, said they want people to remember his spirit, not this video.
The video was "disappointing to see" but it only strengthened the resolve to continue working to support Gilbert's family, said Steve Yamamori, CEO of Fighter Country Partnership, which supports Luke pilots.
"His family remembers Troy, and the Luke community remembers Troy as a warrior, as a Christian, as a father and as a friend," Yamamori said. "That's who Troy Gilbert was, and it has nothing to do with the video that is out there."
Military officials and retired service members say videos showing the mistreatment and desecration of U.S. and coalition forces depict the barbarism of the enemy and should leave no doubt why soldiers are fighting the war against terrorism.
Gilbert, they say, will be remembered as a hero devoted to duty for his nation.
"It's a direct reflection on the nature of the beast we are dealing with," said R. Thomas Browning, a retired Air Force brigadier general and former military adviser to Gov. Janet Napolitano. "They have no respect whatsoever for any form of human life, other than what their myopic vision of the world is."
Still, Tom Tamura, 60, a retired Air Force colonel now living in Goodyear, said the video is "shocking" and "hard to take." Tamura and his wife once hosted a small Bible-study group that prayed for Gilbert's safety and the welfare of his family. "How could anybody be so cruel?" Tamura said.
Heartbreaking reminder
For one Valley mother whose son will never come home, the video is a "god-awful" reminder that "we can't even scratch the surface on that kind of mind-set."
"It just breaks my heart for the families when things like that are out there," said Pat Moran, whose son, Sgt. Joshua Harapko, was among 11 soldiers killed in an Army helicopter crash in 2003, during a training mission before deployment to Afghanistan.
"When their dog tags and their IDs come up on TV, it makes it hurt more. . . . This video is an attack on somebody who has already paid the ultimate price. We find it doubly awful. It's almost like they're mocking somebody who is already gone."
--Includes information from the Associated Press