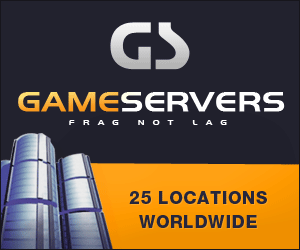 Media: The Associated Press
Byline: By VIJAY JOSHI
Date: 26 August 2006
Body:
BAGHDAD, Iraq_Hundreds of Iraq's tribal chiefs Saturday signed a "pact of
honor," pledging to support the prime minister's national reconciliation
plan on wiping out sectarian strife and terrorism tearing the country.
At least 10 people were killed Saturday, including a woman translator
working for the British consulate in Basra, Iraq's second largest city.
"Realizing the gravity of the situation our country is undergoing, we pledge
in front of God and the Iraqi people to be sincere and serious in preserving
the unity of our country," said the pact signed by tribal leaders and sheiks
at a national conference.
The chiefs also pledged to "work hard to stop the bloodletting and ...
sectarian killings that have nothing to do with our values." A
representative read out the agreement, which he described as a "pact of
honor," on live television.
Tribes wield considerable influence in Iraqi society, especially among rural
people for whom bonds of the clan are vital. But like all other insitutions
in Iraq, tribal affiliations sometimes can also be tenuous.
Although the pact is unlikely to bring peace to Iraq, it is an important
step toward winning support in this divided nation for Prime Minister Nour
al-Maliki's 24-point reconciliation plan unveiled last month.
Al-Maliki's Shiite-dominated unity government is struggling to control the
sectarian violence and a Sunni Arab insurgency that have together claimed
about 10,000 lives since it took office in May.
Al-Maliki said in a speech to open the chiefs' conference earlier Saturday
that U.S. forces are unlikely to withdraw until Iraqis unite.
"These tribes have to play a significant role in fighting terrorists,
saboteurs and infiltrators," he said.
"Liberating the country from any foreign existence and controlling the
enemies can't be achieved without a real national unity among Iraqis and
this is the role for our tribes," said al-Maliki, a Shiite, touching on the
widespread displeasure over the U.S. presence here.
But reconciliation seems a distant goal for now as none of the major Sunni
Arab insurgent groups has publicly agreed to join the plan. Also, many of
the Shiite militias are controlled by legislators themselves.
Iraq's minority Sunni Arabs hope to regain the power they held during the
Sunni-dominated regime of Saddam Hussein, who had had repressed all others
peoples -- Arab Shiites, the mostly Sunni ethnic Kurds, Chaldean Christians
and ethnic Turkomen.
There is also the question of how to deal with Sunni Arab insurgents.
Al-Maliki and his fellow Shiites say an amnesty can be given to insurgents
who have not killed any Iraqi. But given the widespread killings in Iraq,
they would be hard pressed to find a militant who does not have blood on his
hands.
Differences among Shiites themselves is another hurdle.
On Friday, clashes erupted between gunmen loyal to Grand Ayatollah Ali
al-Sistani, Iraq's most prominent Shiite cleric, and Muqtada al-Sadr,
another influential Shiite cleric, leaving two people dead, police said.
Still, Friday was a relatively peaceful day but several violent incidents
were reported from various parts of the country Saturday.
_ Gunmen in a speeding car fired at two sisters working as translators for
the British consulate in Basra in the south, killing one of them and
seriously wounding the other, local police said. A man claiming to represent
a known Shiite militia called The Associated Press to claim responsibility
for the attack on "agents who work for the British forces."
_ a roadside bomb exploded in a soccer field during a match in Balad Ruz
near Baqouba, northeast of Baghdad, killing four people and wounding 20,
police said.
_ gunmen shot dead the Shiite owner of a bakery and a policeman in separate
incidents in western Baghdad, said police 1st Lt. Maithem Abdel-Razaq.
_ a roadside bomb missed a police patrol but killed one civilian south of
Baghdad, police said.
_ another roadside bomb near an abandoned house in Saadiya, 50 kilometers
(30 miles) north of Baghdad, killed two civilians and wounded three.
On Friday, gunmen shot and killed three people at a bakery and wounded
another two in Tikrit, 130 kilometers (80 miles) north of Baghdad, local
police said.