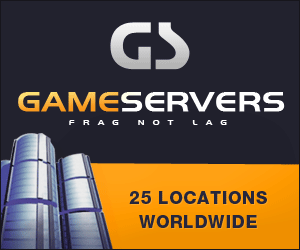 Wall Street Journal
March 20, 2009
Pg. 9
By Gina Chon
BAGHDAD -- Amid the global downturn, a number of intrepid investors are dipping their toes into the waters of an unlikely haven: Iraq.
Energy investors have long been sounding out opportunities in the oil-rich country. But as security here continues to improve, nonoil investors are giving Iraq a first serious look.
While real-estate development and construction projects are faltering across the globe, Iraq is just starting its massive rebuilding effort. Infrastructure overhauls alone could offer $300 billion in contracts, according to some estimates. And Iraq's 30 million or so residents, many of whom are well-educated, make for a promising consumer market.
Fairfax I.S. PLC, a private-equity outfit based in London, is raising up to $1 billion for a fund aimed at the Iraqi industrial, agriculture and communications sectors. The company has offices in Dubai and Abu Dhabi, and says its fund managers have identified 44 projects requiring some $4.5 billion in investment. Among the possibilities: a $720 million recycling plant and an $11 million chicken slaughterhouse.
Fairfax Managing Director Richard Blakesley says his company is spending more time looking at Iraq in part because the global financial crisis has made other opportunities look riskier than they did in the past.
"There is plenty of money left in the Gulf, and what's more risky now -- investing in real estate in Dubai or investing in industrial development in Iraq?" says Mr. Blakesley.
Iraqi government officials have been trying to woo foreign investors since shortly after the U.S.-led invasion of the country in 2003. But the chaotic aftermath, with a bloody insurgency and the sectarian strife that followed, scared most people off.
Violence has dropped off dramatically in the past year. So has the price of crude, the engine of Iraq's economy. Oil receipts make up some 90% of government revenue.
The oil-price carnage has a silver lining for foreign investors: It's forcing government officials to come up with new ways to attract cash. The government is considering changing laws to attract foreign investors, including streamlining rules for acquiring land for investment projects.
Dubai-based DP World, an affiliate of government-owned Dubai World, has said it is halting most new port investments this year as global trade dries up. Dubai World's real-estate development arm is delaying big development projects at home amid Dubai's tanking property market.
Iraq looks promising compared to the rest of the world, says Hassan Hadi, DP World's vice president for business development. Mr. Hadi is negotiating to operate port terminals at Um Qasr, Iraq's only seaport, at the northern tip of the Persian Gulf.
Byram Javat, chairman of Dubai-based Uniworld FZE, established an office in Iraq in 2004 but pulled out in 2006 as the security situation deteriorated. Uniworld owns companies that make blast walls and build hotels, among other ventures.
Mr. Javat says he's considering going back to Iraq this year if the political situation continues to stabilize and security continues to improve. He is interested in eventually setting up factories to produce medical equipment, build water-treatment plants and other opportunities.
"Iraq is very attractive because they need everything," says Mr. Javat. "So it's virgin territory."