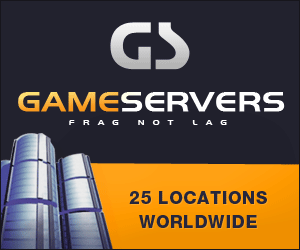 London Times
March 20, 2009
By Deborah Haynes, in Basra
The SAS are the unsung heroes of Britain's six years in Iraq. Admired by their US counterparts, feared by insurgents and revered by the Iraqi military, British special forces have played a vital role in capturing or killing militants as well as reconciling rebels and training Iraqi commandos.
General David Petraeus, commander of the US Central Command, has high praise for the SAS troops in Iraq who frequently work alongside America's elite Delta Force and other US special forces."They have helped immensely in the Baghdad area, in particular, to take down the al-Qaeda car bomb networks and other al-Qaeda operations in Iraq's capital city, so they have done a phenomenal job in that regard," he told
The Times
in an interview last year when he was in charge of US forces in Iraq.
"Who dares wins," General Petraeus said, quoting the SAS motto. "They have exceptional initiative, exceptional skill, exceptional courage and, I think, exceptional savvy. I can't say enough about how impressive they are in thinking on their feet."
Operating in Baghdad and Basra, the SAS has had at least two squadrons rotating in and out of Iraq since 2003. Their skill and experience in counter-insurgency makes them a valuable asset for the US-led coalition in the fight against al-Qaeda and other enemy networks.
As part of their mission, British and US special forces are training a 30-strong team of Iraqi troops in Basra, selected from a commando battalion. The month-long course will prepare the Iraqi soldiers to support Iraqi special forces operations in the future.
Lieutenant-Colonel Mohammed al-Qaisi, commander of the commando battalion, said: "It is a very good opportunity for this emergency platoon to be trained by very highly qualified troops. The British military provides good education and has a great history."
With operations winding down, British special forces are preparing to leave Iraq in the coming months, along with most of Britain's remaining 4,100 military personnel on the ground.
Their formidable reputation and experience of covert missions in a war zone, however, mean that the two squadrons will be moved to Afghanistan to combat the Taleban leadership and opium smugglers, who help to fund insurgents.
About ten members of the British special forces have been killed in Iraq since the 2003 invasion. One SAS soldier, who was named at an inquest as Nicholas Brown, 34, was killed in a gunfight in Baghdad with Shia fighters in March last year. He is understood to have been part of a snatch squad sent to arrest a senior militia commander that ran into an ambush.