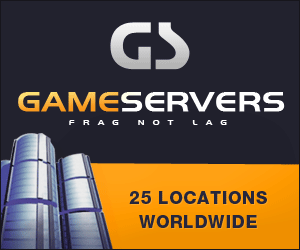 Washington Post
November 21, 2006
Pg. 23
By Nancy Trejos, Washington Post Staff Writer
BAGHDAD, Nov. 20 -- Iraq said Monday that it would restore diplomatic ties with neighboring Syria after a break of nearly a quarter-century in an effort to solidify links with a neighbor seen as a conduit for insurgents fueling the violence in Iraq.
Prime Minister Nouri al-Maliki made the announcement after a historic meeting with Syrian Foreign Minister Walid al-Muallem, who pledged his country's help in quelling the sectarian violence that threatens to propel Iraq into civil war. Maliki, for his part, pressed Syria to step up efforts to keep Sunni Arab fighters from crossing into Iraq to join the insurgency.
"We refuse to let any regional neighbor countries become a passage or a headquarters for the terrorist organizations that hurt Iraq," he said in a statement after the meeting.
Syria and Iran, another neighbor, have offered to help bring stability to Iraq's fractured government, but the Bush administration has long-standing concerns about Iran's support for Shiite Muslim militias and Syria's failure to stop foreign fighters from joining the Iraqi insurgency.
The administration is under intense pressure to put aside those concerns and engage in talks with the two countries, even though it considers them adversaries. The Iraq Study Group, co-chaired by former secretary of state James A. Baker III and former congressman Lee H. Hamilton (D-Ind.), is expected to recommend in an upcoming report that the United States start such a dialogue.
On Monday, reports surfaced of a possible weekend summit in Tehran involving the Iraqi and Syrian presidents, but U.S. and Iraqi officials quickly denied that any high-level three-way meeting would take place.
In Baghdad, a U.S. Embassy spokesman said Iraqi President Jalal Talabani had no intention of attending a meeting with both Iran and Syria. Maliki's close aide Hasan Suneid said Talabani had accepted an invitation from the Iranian government to visit Tehran, but he did not specify when that would take place. "Iran has a great wish to hold a peace summit with Syria and Iraq, but still it is just a thought," Suneid said, "and if it happened, we should study it very well."
The Associated Press reported Monday night that Talabani would meet with Iranian President Mahmoud Ahmadinejad this weekend but that Syrian President Bashar al-Assad would not attend.
State Department acting spokesman Tom Casey in Washington said that the administration welcomes "discussion and dialogue" among Baghdad, Tehran and Damascus because it wants Iraq to have strong relations with all its neighbors. But he also expressed doubts. "The problem is not what they say, but what they do," Casey said.
He added that "it's up to the Iraqi government to make the decision as to whether this is something useful for them or whether they would attend."
Muallem is the highest-level Syrian official to visit Iraq since the 2003 U.S.-led invasion. His visit marked a major step toward restoring ties between the two countries, which have been at odds since the 1980s, when Syria backed Iran in its war against Iraq.
But Syria's oversight of its borders has become a major point of contention. Muallem denied that Syria has allowed foreign Islamic fighters to infiltrate Iraq but also said that sealing the long, porous border is an impossible task.
At a briefing in Baghdad, Maj. Gen. William B. Caldwell, a U.S. military spokesman, said that so far this year Iraqi security and coalition forces have killed more than 425 foreign fighters in Iraq and captured about 670. Of those detained, he said, more than 20 percent came from Syria.
Caldwell said the U.S. government is not accusing Syria of aiding the fighters, but added, "We don't know how much they have tried to preclude it from happening, though, either." Caldwell also responded to Muallem's comment this past weekend that if the United States were to establish a timetable for withdrawing troops, the violence in Iraq would decrease. He said Iraqi officials continue to ask for military help.
"There's that acknowledgment that there is a need right now in their minds for additional security, and that the coalition forces can help provide for them as they develop their forces or capabilities and exert their influence," he said.
The political developments came as violence continued to flare across the country.
A deputy health minister, Hakim al-Zamily, escaped an assassination attempt in Baghdad that killed two of his bodyguards. He was the fourth high-level government official, and the second deputy health minister, to be targeted by kidnappers or killers in recent days.
"I think the terrorists are trying to show that the situation in Iraq is unbearable and it cannot be solved by the government," said Ali Adib, a Shiite lawmaker. "They would like to show the Democrats that they control the situation and not the government."
In Kirkuk, a police captain said unknown gunmen had attacked a restaurant frequented by policemen and civilians, killing the restaurant's owner and another employee.
Unknown gunmen killed a Babylon University medical school professor as he and his driver traveled from Hilla to Baghdad. Iraqi army and police forces found 19 corpses in Latifiyah, south of Baghdad. The U.S. military also announced that a Marine was killed in action Sunday in Anbar province.
Iraqi government officials continued their investigation of a mass kidnapping at a Ministry of Higher Education building last week. Speaking at a news conference, Interior Minister Jawad al-Bolani said investigators are trying to determine whether the kidnappers were aided by people within the ministry. He also ruled out sectarianism as a motive because the victims came from different backgrounds.
Officials continued to contradict each other about the number of people who were kidnapped. The higher education minister said as many as 150 people were taken, while a government spokesman put the number at about 60.
Staff writer Robin Wright in Washington, special correspondents Naseer Mehdawi and Saad al-Izzi in Baghdad and other Washington Post staff in Iraq contributed to this report.