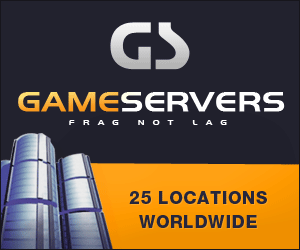 New York Times
May 3, 2007
By Ian Austen
OTTAWA, May 2 — Reconstruction efforts in Iraq are largely doomed to failure, the former chairman of the International Reconstruction Fund Facility for Iraq said Tuesday in an interview.
"Reconstruction is difficult enough in a relatively pacific environment," said Michael Bell, a retired Canadian diplomat whose two-year term as chairman ended in March. "In this environment it is almost impossible, if not impossible. Over all, the picture is dire, dire."
His assessment followed a report by inspectors from a United States federal oversight agency, the Office of the Special Inspector General for Iraq Reconstruction, that seven projects the United States had declared successes were no longer operating.
The United States has contributed to the fund, but the fund has mostly been supplied by the European Commission with contributions from Japan and Canada. It is operated by the World Bank and the United Nations.
Mr. Bell, who now teaches at the University of Windsor in Ontario, cited as an impediment a desire by the United States and Britain to initially promote high-profile, high-cost projects like repairing utilities, rather than first developing institutions and personnel for their continued operation.
"The objective was to improve the conditions of life for Iraqis through infrastructure development so Iraqis would conclude that they were better off and prospering from the new situation," Mr. Bell said. "In retrospect, it was too much, too soon."
He also criticized reconstruction plans for making private ownership, rather than government ownership, of infrastructure "an overriding objective." But those plans have been undermined by the widespread instability in Iraq, he said.
Iraq's insecurity, he said, has created an exodus among skilled Iraqis who had initially returned to rebuild their country. It has also made supervising and completing reconstruction programs almost impossible logistically.
Even in Basra, where some British forces were being withdrawn after their government concluded that the Iraqis could manage security, Mr. Bell said, the stability needed for reconstruction remained elusive.
"The city is controlled by gangs," he said. "It is self-managing in a very primitive way. It is self-managing if you call a protracted series of microwars in the city normal."
Mr. Bell criticized Iraq's government for its lack of interest in building institutions, but he rejected arguments that it was responsible for the failure of reconstruction programs.
"You can blame the prime minister, you can say the cabinet can't deliver the goods," Mr. Bell said. "But the reality is that nobody can deliver the goods."
While the United States initially donated $10 million to the fund, which now totals about $2 billion, Mr. Bell said that it had shown no sign of giving more. He said many programs paid for directly by the United States appeared to have foundered because of a tendency by American officials to keep control.
"They go in and tell their guys how to do things," he said. "It's a microcosm of what the Bush administration has tried to do with the intervention. But you can't impose mind-sets."
The international fund is considering a reorganization. While Mr. Bell said it should still try to develop institutions in Iraq, he said that basic humanitarian aid, particularly for refugees, might now be more useful.
But he said the record of reconstruction in Iraq would probably hurt efforts to pay for future projects.