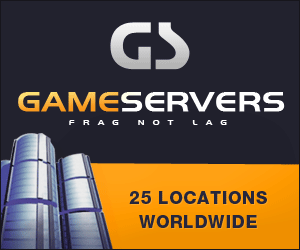 New York Times
February 23, 2007
By Richard A. Oppel Jr.
BAGHDAD, Feb. 22 — Insurgents are likely to continue combining car bombs with chlorine gas and other chemicals to launch attacks similar to three in recent weeks that spewed chlorine and sickened scores of Iraqis, the military warned Thursday.
American troops raided a car-bomb factory near Falluja and found chlorine cylinders and propane tanks among the bomb components.
The raid late Tuesday in Karma, an insurgent-dominated village between Falluja and Baghdad, led American officials to suggest that insurgents had planned to combine the materials found into a new round of chemical-laden vehicular bombs.
The latest chlorine bombing happened Wednesday in southern Baghdad and killed at least two people and wounded 32 others. Many exhibited symptoms of exposure to chlorine, a greenish gas that burns the skin and can be fatal after a few concentrated, deep breaths.
The Karma site was stocked with "numerous artillery rounds, mortar rounds, bombs, rockets, gutted antiaircraft shells, a pickup truck and three other vehicles that were already in various stages of preparations as car bombs," said Lt. Gen. Ray Odierno, the second-ranking commander in Iraq.
"We also found ingredients to be used to devise or enhance explosives such as fertilizer and chlorine cylinders," the general said.
The general insisted that the recent chlorine attacks did not suggest that the insurgency is "any more capable," but said that militants were trying to "adapt in such ways where they can continue to create instability, and that's what they're doing."
Maj. Gen. William B. Caldwell IV told CNN that the troops had found "five complete buildings full of these various types of things," including 65 propane tanks. "What we are seeing is a change in tactics, but the strategy has not changed."
Military officials are also acutely concerned that insurgents have adapted tactics to exploit vulnerabilities in flight patterns of military helicopters, which are expected to fly 400,000 hours this year in Iraq, a 20 percent increase over 2006.
At least eight helicopters have been downed in the last month, the latest on Wednesday when a Black Hawk crash-landed in Diyala Province after coming under fire from heavy machine guns and rocket-propelled grenades.
No one was wounded in the latest crash.
General Odierno said that in two or three of the helicopter shoot downs "ambush sites" had been set up by insurgents. "My guess is we have a cell out there that's somewhat effective," he said. He said two suspected of being insurgents, each believed to have played a role in separate helicopter attacks, had been detained in the past week, and one had admitted his involvement.
In Ramadi, the Anbar provincial capital, American forces fought a fierce battle with insurgents that officials at the Ramadi hospital said had left at least 27 Iraqis dead. One of the officials, Dr. Abdullah Salah, said four women and four children were among those killed. Witnesses said at least three houses had been attacked by American aircraft.
The marines, who patrol western Iraq, disputed the hospital casualty count, saying that the six-hour fight left 12 insurgents dead and that they had no reports of civilian or American military casualties.
A Marine spokesman, First Lt. Shawn Mercer, said insurgents attacked soldiers with small arms and rocket-propelled grenades Wednesday evening in east Ramadi. The American soldiers fired back at first with small arms and medium machine guns, then with heavy machine guns, a shoulder-fired rocket, and "precision guided munitions."
The Associated Press reported that photographs made available to the news agency showed "the bodies of two small boys wrapped in one blanket, one with a bloody face, the other ashen and with mud on his mouth, his hands crossed on his chest." Other pictures showed four or five bodies covered by blankets, and men searching through rubble.
On the heels of another rape allegation that has shaken Iraq's Shiite-dominated government, an Iraqi general in the northern city of Tal Afar told several news agencies that four Iraqi soldiers had been accused of raping a 50-year-old Sunni Turkmen woman about 10 days ago.
Brig. Gen. Nijm Abdullah told The Associated Press that a lieutenant and three enlisted men initially denied the woman's charge, but then confessed after being confronted by the woman.
An official from the Tal Afar hospital said the woman was raped after her husband was jailed by Iraqi soldiers, and she did not come forward until she was encouraged to do so by an official from the main Sunni political bloc.
One soldier from the 13th Sustainment Command (Expeditionary) was killed and three wounded by a roadside bomb attack near Diwaniya early Thursday morning, the military reported.
At least 14 bodies were also discovered throughout the capital on Thursday, an Interior Ministry official said.
Qais Mizher and Khalid al-Ansary contributed reporting from Baghdad, and an Iraqi employee of The New York Times from Mosul, Iraq.