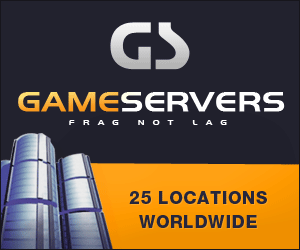 Boston Globe
May 12, 2007
Says 1-2 years needed; 23 die at checkpoints

By Ravi Nessman, Associated Press
BAGHDAD -- Amid growing pressure from lawmakers in Baghdad and Washington to end foreign military involvement in the country, Iraq's president said yesterday that he believes US and British troops will need to stay in Iraq for one or two more years to help stem the bloodshed.
President Jalal Talabani told students at Britain's Cambridge University that all Iraq was safer because of Saddam Hussein's ouster and that many people were living normal lives.
"I think within one or two years, we will be able to recruit our forces and prepare our armed forces and tell goodbye to our friends," he said.
In continuing violence yesterday, twin suicide car bombers struck police checkpoints at bridges in a predominantly Shi'ite area of Baghdad, killing at least 23 people just hours after a series of US raids on car bomb networks around the capital killed four suspected insurgents.
Radical Shi'ite politicians have been lining up support in parliament for legislation demanding that the Iraqi government set a timetable for a US troop withdrawal and freeze the number of foreign forces already in the country.
But the measure's prospects remain uncertain, as the comments from Talabani, underscored.
On Thursday, the US House passed a draft bill that would fund the war only through July. The bill is unlikely to survive in the Senate, but it indicates the war's unpopularity among US lawmakers and their frustration with the lack of progress in the Iraqi parliament.
"We are concerned," Talabani said. "We hope that Congress will review this decision and help the American Army to stay until the Iraqi Army will be able to replace them and to protect the security of Iraq."
Talabani offered assurances that Iraq's leaders were doing everything they could on the political front to pursue reconciliation among divided ethnic and religious factions. But he gave no details on how, for example, minority Sunni Arabs would be given a greater voice in politics, a change that many hope would weaken support for the insurgency.
Iraq's troop withdrawal bill, drafted by the parliamentary bloc loyal to anti-American Shi'ite cleric Moqtada al-Sadr, was signed by 144 members of the 275-member parliament, officials said.
The Sadrist bloc, which holds 30 parliamentary seats and sees the US-led forces as an occupying army, has pushed similar bills before, but this would be the first time it persuaded a majority of lawmakers to sign on.
The signatures reflected growing disenchantment among Iraqi lawmakers over US involvement in the country and the government's failure to curb the violence.
It also appeared part of a campaign by Sadr's followers to carve out a strong opposition position after they quit Prime Minister Nouri al-Maliki's Cabinet last month over the government's refusal to demand a timetable for the United States to leave.
The White House questioned whether Sadrists had the votes in Parliament.
"The president of Iraq, the vice presidents, and the prime minister all support keeping US troops in Iraq," National Security Council spokesman Gordon Johndroe said in Washington. "The Sadrists often makes these claims, yet rarely produce a bill, let alone a majority."
Shi'ite parties still represented in the Cabinet are not eager for American troops to leave until Iraqi forces are ready to take over security.
Yesterday's bombings at the Baghdad bridges, which cross the Diyala River, a Tigris tributary, killed 23 people, including 11 police officers, and wounded 57 others, 26 of them police, police said.
Also yesterday, the military announced that two US soldiers were killed in separate bombings the day before. One soldier died in Diyala and the other in Baghdad.
In all, at least 52 Iraqis were killed or found dead yesterday in politically-related violence.
In one raid, US troops came under fire as they approached a building near Taji, an air base 12 miles north of Baghdad, suspected of housing a cell responsible for car bomb attacks on civilians and security forces.
The troops returned fire, killing four armed men, including one suspected of being a cell leader with ties to Al Qaeda in Iraq's chiefs, the military said.
The suicide car bombers struck about 6 p.m. The driver of a sedan waiting in a line of cars at a police checkpoint near the old Diyala Bridge blew up his vehicle, partly collapsing the span, police said.
About two minutes later the driver of a large fuel truck barreled toward a second checkpoint at the nearby new Diyala Bridge and set off his explosives, police said. The bridge was also damaged, and firefighters struggled to extinguish burning police and civilian cars that had been driving across during the attack.
Bombers have repeatedly targeted Baghdad's bridges.
The most serious attack had been the April 12 truck bombing that collapsed the steel-girder Sarafiyah bridge, plunging cars into the water and killing 11 people. Two days later, a suicide car bombing killed 10 people at the Jadriyah bridge.