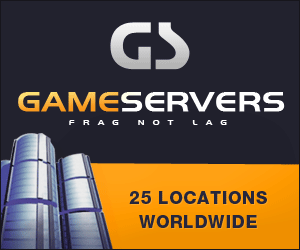 San Diego Union-Tribune
March 20, 2009
Pg. 1
By Steve Liewer, Union-Tribune Staff Writer
Six years ago today, Americans sat rapt in front of their televisions as U.S. and allied tanks thundered across Iraq's dusty frontier.
The ensuing weeks of shock and awe brought a tumultuous roll into Baghdad, the fall of President Saddam Hussein and a premature assertion that the Iraq mission was accomplished.
In that heady spring of 2003, few expected that nearly 140,000 U.S. troops – almost as many as were involved in the invasion – would still patrol the country six years later. More than 4,200 American military personnel have died in the war, including 357 service members from Camp Pendleton and 52 others who listed San Diego County as their home.
A shaky calm has settled over much of Iraq as the insurgency has weakened and the nation has completed several rounds of democratic elections. Last month, President Barack Obama announced plans to cut the number of U.S. troops in Iraq to fewer than 50,000 by late August 2010.
As the United States turns a corner in Iraq, hundreds of thousands of men and women who served in the war have moved on to the next chapter in their lives – many of them to college campuses.
At San Diego State University, where the Student Veterans Organization numbers 400 members, some Iraq war vets said their service has reshaped their future.
"Iraq will be with me for the rest of my life," said Army 2nd Lt. Rob Gaeta, 40, of Mira Mesa, who served a 2005-06 tour in Ramadi, Iraq, as a medic attached to a Pennsylvania National Guard unit.
Gaeta, now a premed student in his final semester at SDSU, wears a war memento around his right wrist: a bracelet bearing the name of Marine Sgt. Adam Cann, a close friend who was killed in a suicide bombing on Jan. 5, 2006. At least 80 Iraqi police recruits also died in that incident, and dozens more were injured.
"There isn't a day that goes by that I don't think of Adam," said Gaeta, a Boston native.
Commissioned as a naval officer in 1992, Gaeta spent 10 years as a deep-sea diver before going on reserve status in 2002 and becoming an ocean lifeguard in San Diego.
The medical training he received as a lifeguard sparked his interest in emergency medicine, Gaeta said. He resigned his Navy commission to enlist in the Army as a field medic after the invasion of Iraq.
"This was a way for me to get experience and training when my country needed me," Gaeta said.
Almost nothing, though, could have prepared him for the suicide bombing that killed Cann. Gaeta was with a cavalry platoon in Ramadi when the blast hit. He rushed back to the aid station to find its tiny, two-bed operating room overwhelmed.
Gaeta faced a gory scene: patients shredded by shrapnel, some with limbs severed and massive head and chest wounds. Everybody pitched in, whether they had been medically trained or not.
"You saved who you could save," he said.
Despite the horror Gaeta witnessed, his war experience persuaded him to become an Army physician. He found he had the ability to make fast decisions under extreme conditions.
This fall, Gaeta will start medical school in San Francisco.
"I'm going to come out the other end and take care of soldiers and their families," he said. "That's where I want to make my mark."
Gaeta isn't the only SDSU student who found his life's purpose in Iraq.
While growing up in New York City, Marine Sgt. Robert O'Berg didn't think much about the military. Then two of his cousins, firefighters Dennis O'Berg and Christopher Mozzillo, died in the collapse of the World Trade Center on Sept. 11, 2001.
O'Berg wanted to join the Marine Corps to help protect his country from terrorists.
"I allowed myself to be persuaded to stay in school," he said. "In June of 2003, I couldn't take it anymore. I went down and enlisted."
From 2005 to 2007, O'Berg served two tours in Iraq as a crew chief and gunner aboard a CH-53E Super Stallion helicopter. His duties included escorting the bodies of the dead.
He saw more body bags than he cares to remember, but it made tangible the sacrifice of young men and women of his generation. Through the Marine Corps, O'Berg said, he also found brotherhood and the desire to become a leader.
He is working toward a bachelor's degree from San Diego State's international security/conflict resolution program. He'll be commissioned as an officer after he graduates.
"Obviously, going to Iraq couldn't bring (my cousins) back," said O'Berg, 26. "But I guess that was my debt to my country."
Unlike O'Berg, Joshua Forter wasn't thinking much about public service when he joined the Navy in 2002. He needed money to go to college.
As a high school student in Bakersfield, Forter wanted to become a police officer like his father. He signed up for service as a Navy corpsman only after a recruiter assured him he would work far away from the front lines.
"I definitely wasn't gung-ho for combat," Forter said.
But the Iraq war created an urgent need for corpsmen to serve with Marine units. In early 2004, Forter was shifted from a rear-echelon post at the San Diego Naval Medical Center to a Marine infantry battalion from Twentynine Palms. In Iraq, the troops fought to take over the insurgent stronghold of Fallujah.
Forter tended to the wounds of Marines as well as Iraqi children and enemy fighters. "We were treating (insurgents) we knew had tried to blow up our guys," he said. "It messes with your head."
He left the Navy in 2007 and has no interest in returning to the battlefield.
"I didn't believe in the war from the start. I was there to protect my buddies, and that was it," said Forter, 25. "I did my time, and I'm out."
The Iraq experience sapped him of his desire to become a policeman. Now the sight of an open wound sickens him. He is studying at SDSU to become a special-education teacher. Still, he doesn't regret going to combat.
"If I had it to do all over again, the same deck of cards – yeah, I'd do it," Forter said. "The military really took care of me."