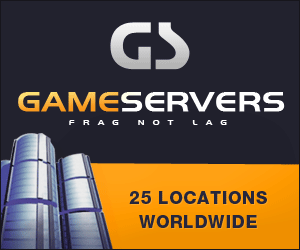 Wall Street Journal
May 1, 2007
Pg. 11
By Neil King Jr. and Mariam Fam
The Bush administration will face a skeptical reception from many Arab partners when it pushes Iraq's neighbors this week to offer aid and slash debts to Iraq in exchange for Baghdad implementing economic and political reforms.
The U.S. wants regional governments to back a five-year agreement in which the Iraqi government will promise to enact a list of reforms, including an oil-revenue law and better legal protections for Iraq's minorities. In response, countries are supposed to offer aid, debt relief and other assistance.
But leaders in Saudi Arabia, Egypt, Kuwait and other Arab states remain leery of showing unreserved support for the Shiite-led government of Prime Minister Nouri al-Maliki. Saudi Arabia and the United Arab Emirates are expected to announce some debt relief during a two-day Iraq summit in Egypt this week, but Kuwait and several other Persian Gulf countries are withholding any firm action.
The summit in the Red Sea resort of Sharm el-Sheikh will mark the highest-level meeting between Iran and the U.S. for several years. But U.S. officials say the gathering won't be a forum for detailed talks between Secretary of State Condoleezza Rice and Iranian Foreign Minister Manouchehr Mottaki. Ms. Rice may meet with the Iranian delegation while in Egypt, the officials said, but discussions would focus only on Iraq's future and not Iran's nuclear program or other irritants between the U.S. and Tehran.
Some European diplomats said that after months of intense friction between Washington and Tehran, both governments may use the summit to try to forge a path toward more substantive discussions.
The U.S. accuses Iran of abetting militias in Iraq and supplying them with explosives for use as roadside bombs.
"Should the foreign minister of Iran bump into Condi Rice, Condi won't be rude," President Bush told reporters yesterday. "But she'll also be firm in reminding this representative of the Iranian government that there's a better way forward for the Iranian people than isolation."
The summit, which has been in the works for months, also comes at a time of continued tension between Baghdad and several of its Sunni Arab neighbors. The major Arab states last month demanded that Iraq change various policies that have excluded Sunnis from positions of authority, and have since made clear that cooperation will hinge on whether Mr. Maliki's government takes steps to reach out to Iraq's Sunni Arabs.
During a tour of Arab states last week, Mr. Maliki said that his government wouldn't entertain "conditions or dictation" put forth by neighboring states.
Efforts to secure debt forgiveness for Iraq also have met some resistance. In Kuwait, the chairman of the Parliament's foreign affairs committee, Mohammed al-Sager, said "the majority in Parliament is against forgiving the Iraqi debt."
The International Monetary Fund estimates Iraq owes about $56 billion in external debt, down from about $113 billion in 2004. The U.S. is pushing for countries to forgive at least 80% of the debt that Iraq piled up during the 1980s.
Mustafa Alani, the director of security and terrorism studies at the Gulf Research Center in Dubai and an Iraqi, said he expected the conference to have little impact on the security situation in Iraq.