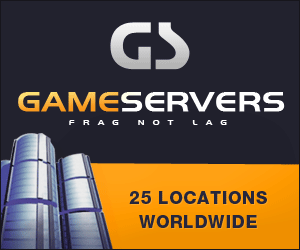 Washington Times
May 17, 2007
Pg. 13
Use of chlorine gas disputed

By Thomas Wagner, Associated Press
BAGHDAD -- A car bomb exploded near a market in a Shi'ite enclave northeast of Baghdad, killing at least 32 persons and wounding 50, police said yesterday. Hospital officials and victims said chlorine gas may have been used in the attack, but police and the U.S. military denied that.
Clashes also broke out in the mostly Shi'ite city of Nasiriyah in southern Iraq, when militants fought with police who had arrested two wanted militia members, police said. Nine Iraqis were killed and 75 wounded, police said.
In Baghdad, at least nine mortar rounds or rockets slammed into the U.S.-controlled Green Zone, killing two Iraqis and wounding 10 persons -- none of them Americans, U.S. Embassy spokesman Lou Fintor said. It was the second such attack in as many days.
The Green Zone, a sprawling complex on the west bank of the Tigris River, also was hit by a rocket Tuesday, wounding nine foreigners. Mr. Fintor said he could not provide specific nationalities but they were not Americans or Iraqis.
Meanwhile, thousands of U.S. forces continued to search for three U.S. soldiers feared captured by al Qaeda last week. According to senior Defense Department officials, the U.S. military is offering a $200,000 reward for information leading to the recovery of the soldiers.
Chief U.S. military spokesman Maj. Gen. William Caldwell said the search for the missing soldiers has turned up no information suggesting the captives have been killed.
He said one U.S. soldier has been wounded during the search operation. About 600 Iraqis have been questioned and 11 detained, he said.
On Tuesday, U.S. aircraft dropped leaflets in a thinly populated farming area 20 miles south of Baghdad, seeking information about the soldiers.
The car bomb attack occurred Tuesday evening in the village of Abu Saydah in volatile Diyala province, police said.
Residents of the farming village of 10,000 people said the attack appeared to be revenge for a confrontation a month ago in which locals killed 12 al Qaeda fighters. They said residents had fought back against Sunni militants trying to storm the village and 10 days later received threats to leave the village or face death.
Hospital officials and victims said it appeared chlorine gas was used in the attack since many of the wounded were having difficulty breathing and their sight was affected. But Lt. Col. Michael Donnelly, a U.S. military spokesman in northern Iraq, and provincial Iraqi police officials denied that toxic gas was involved.
A hospital official said the facility had received three bodies and 11 wounded, who all showed symptoms of chlorine poisoning. One man had a white cloth across his eyes as he lay in his hospital bed; others were bandaged from head to toe.
In Nasiriyah, 200 miles southeast of Baghdad, clashes between police and the Mahdi Army erupted about 2 a.m. The fighting killed six civilians, two militants and one policeman, and 75 Iraqis were wounded, police said.
Police said the fighting began after the two militia members were arrested for purportedly firing mortar rounds in the area, and their comrades threatened to attack police if the suspects were not released.