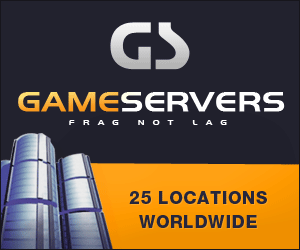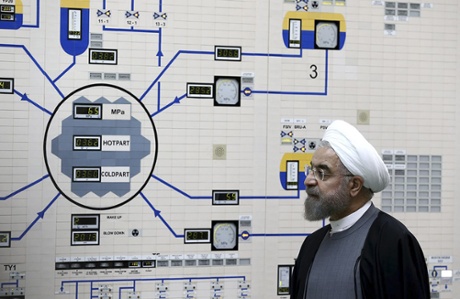 President Rouhani visits the Bushehr nuclear power plant just outside the port city of Bushehr, southern Iran Photograph: Mohammad Berno/AP
Incensed by a report Iran would transfer most of it enriched uranium to Russia, conservatives in Tehran have levelled new criticisms against Iranian negotiators for not standing firm against United States' demands over the nuclear programme.
The Associated Press news agency on 2 January, quoting two anonymous diplomats, claimed Iran had agreed in talks with world powers to send a large portion of its enriched uranium to Russia, presumably for processing into fuel for power generation. The conservative-aligned website Nuclear Iran, which covers the nuclear negotiations including their technical aspects, noted with alarm that exporting fissile material had previously been regarded as one of the country's "red lines".
Critics of talks in Iran were not appeased by a denial of the AP story by Marzieh Afkham, spokeswoman of the foreign ministry, especially as she did not comment on whether the US had suggested such a transfer during the talks.
Two days after the AP report, in an interview with the conservative website Raja News, parliamentary deputy Javad Karimi Ghoddousi claimed the Americans had presented an eight-page set of proposals that the Iranian negotiators considered "the worst yet". Karimi Ghoddousi said deputies had questioned members of Iran's negotiation team, and while he did not explicitly say he had been given details by one of the Iranian team, readers of Raja News would know that Karimi Ghoddousi is a member of the parliament's national security and foreign policy commission, which often has confidential briefings with negotiators, including Mohammad Javad Zarif, the foreign minister.
Among the demands the Americans had made, said Karimi Ghoddousi, backing up the AP story, was the export of Iran's enriched uranium (which is enriched to under 5%, Iran's 20% enriched uranium, nearer to weapons grade, has been diluted or converted under the 2013 Geneva interim nuclear agreement) to a third party, which they suggested should be Russia.
The deputy also claimed the US had demanded the right to supervise Iran's missile tests, which he said crossed another of Iran's red lines. Ayatollah Ali Khamenei, the supreme leader, said last May that the west's requests over Iran's missiles were "idiotic", and Iran's negotiators have repeatedly said in public that the missile programme would not be included in the talks.
Karimi Ghoddousi was outraged. "Even if such a deal were to beat all the odds and actually pass," he argued, "the Iranian people would set fire to it before the negotiating team had a chance to parade it around Azadi Square" in Tehran.
Entering the fray on the same day, Mahmoud Nabavian, a member of the conservative parliamentary faction Front of Islamic Revolution Stability and a pupil of Ayatollah Mohammad Taghi Mesbah-Yazdi, told clerics and researchers at the Imam Khomeini Education and Research Institute that the Iranians had agreed to western supervision of the missile programme.
Nabavian said he had asked Abbas Araghchi, a deputy foreign minister and leading nuclear negotiator, two weeks earlier if Wendy Sherman, the lead US negotiator, was correct in claiming Iran had twice agreed to western supervision of its missile programme. According to Nabavian, Araghchi had made no response.
Nabavian also claimed that the west was continuing to demand the closure of Fordo, Iran's fortified underground enrichment plant near Qom, and that Zarif had said in a confidential meeting that Iran no longer wanted to enrich uranium at Fordo. Nabavian conceded that the Iranian team had not accepted the west's demands, but he argued that just continuing the negotiations acted as a barrier to Iran's nuclear development and subjected the country to further economic pressure as international sanctions continued.
Nabavian expressed disdain that the Americans, during negotiations, had gone out shopping in Muscat, Oman, for lamps and left Iranian negotiators waiting. This compared unfavourably, he said, with the conduct of the previous negotiation team led by Saeed Jalili, who had once told him: "At one point, after the Americans made us wait for 20 minutes before showing up, I myself went out and stood on the balcony to show them that I wasn't in love with the idea of talking to them, either."
While the government of president Hassan Rouhani has undertaken discrete discussions about the nuclear talks with various power brokers across the Iranian political landscape, it has shown little interest in being completely transparent.
Throughout the nuclear negotiations, the Rouhani government has faced steady criticism from the far right of the political spectrum, but with the talks intimately tied to many domestic political and economic issues in Iran, the tone of domestic discussion is sharpening. When Rouhani called in early January for a national referendum on "important matters", interpreted primarily as a reference to the nuclear negotiations, the far-right newspaper Kayhan accused him of "loading the enemy's weapons for them."
http://www.theguardian.com/world/ira...enemys-weapons