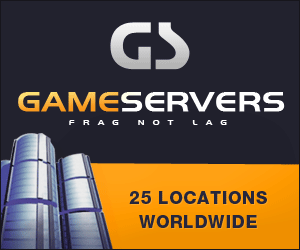 Seattle Times
November 2, 2007 By Robert Burns, Associated Press
WASHINGTON — Iran apparently has assured the Iraqi government that it will stop the flow into Iraq of bomb-making materials and other weaponry that U.S. officials say has inflamed insurgent violence and caused many American troop casualties, Defense Secretary Robert Gates said Thursday.
"It is my understanding that they have provided such assurances," Gates told a Pentagon news conference. "I don't know whether to believe them. I'll wait and see."
Gates also offered one of his most upbeat assessments of the overall state of U.S. efforts to stabilize Iraq, saying security is improving significantly even as Iraqi political progress at the national level is lagging.
"Clearly, the direction in Iraq is headed in a significantly more positive direction than it was five or six months ago," he said.
Pressed to say whether he thinks the United States is winning in Iraq, Gates said: "I think those end up being loaded words. I think we have been very successful."
The deadliest of the weapons Iran is accused of providing to Iraqi insurgents is a device the U.S. military calls an explosively formed projectile, or EFP. It fires a slug of molten metal capable of penetrating even the most heavily armored military vehicle and thus is more deadly than other roadside bombs.
U.S. officials say Iran also has supplied rockets and mortars, money and training for Shiite militias that has enabled them to more accurately target the weapons. U.S. officials have said this was behind the more effective mortar attacks this year on the Green Zone in Baghdad that houses the U.S. Embassy.
In separate remarks Thursday to reporters at the Pentagon, the No. 2 U.S. commander in Iraq said there has been a sharp decline in the number of EFPs found in Iraq in the past three months. Last month, there were 30 attacks involving EFPs and 23 more were found unexploded for a total of 53, said Army Lt. Gen. Ray Odierno. That compares with 99 in July, 78 in August and 52 in September, Odierno said.
Gates and Odierno said it is not known whether this trend can be attributed to action by Iranian authorities. Iran publicly denies that it has sent weapons to Shiite militias in Iraq.
U.S. allegations of Iranian interference in Iraq are among the main sources of tension between Washington and Tehran, and have led some to speculate that it could lead to more direct U.S. military action against Iran.
Gates said the Bush administration is unified in focusing on nonmilitary solutions.