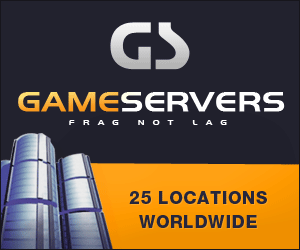 USA Today
April 24, 2007
Pg. 7
Ahmadinejad sets terms for talks with U.S. officials

By Staff and wire reports
Iranian President Mahmoud Ahmadinejad said Monday that Iran would not halt its atomic program but would consider talks with U.S. officials about a range of subjects "if they abandon their pressures" against the Islamic state.
"We are ready to hold talks about international issues but in the presence of international media, and these talks should be broadcast live," Ahmadinejad said in a joint interview with Reuters and an Iranian television station. "There is a consensus on this issue."
He did not say what he wanted to talk to President Bush about. Bush has warned Iran to stop supporting terrorist attacks in Iraq and has called on the country to end its nuclear program.
The United States has said several times that it will not hold direct talks before Iran suspends sensitive uranium enrichment, which can be used to make nuclear fuel and bombs.
The two countries have not had diplomatic relations since 1980, shortly after Iran's 1979 Islamic revolution and the taking of 52 hostages in the U.S. Embassy in Tehran.
Iran's supreme leader, Ayatollah Ali Khamenei, did not say whether he agrees with Ahmadinejad. Khamenei has the final say in all state matters and has rejected any direct talks between Tehran and Washington.
"Instead of offering televised debates, the United States has offered actual discussions if Iran would only agree to what the international community has asked for repeatedly: stop uranium enrichment and reprocessing. We're ready whenever they are," said Gordon Johndroe, a spokesman for the National Security Council.
Iran will not halt its atomic activities under any circumstances, Ahmadinejad said Monday. His statement comes two days before Iran and the European Union are due to resume talks in Turkey on a program the West has said is aimed at making nuclear bombs.
Iran says its nuclear program is for producing energy. The United States says Iran has no need for nuclear energy because it has the fifth-largest oil reserves in the world and the second-largest natural gas reserves.
The United Nations Security Council has imposed sanctions on Iran over its refusal to freeze enrichment. According to a document by the U.N. nuclear watchdog, the International Atomic Energy Agency, Iran has started feeding small amounts of uranium gas into centrifuges that can enrich it to weapons-grade level and is already running more than 1,300 of the machines.
Javier Solana, the European Union's foreign policy chief, said he was to meet Wednesday with top Iranian negotiator Ali Larijani to see whether Iran can be persuaded to halt uranium enrichment in exchange for negotiations about economic incentives.
Ahmadinejad said Monday that he rejects the EU proposal. "Iran has entered the nuclear club, and (the West) should accept it. There is no reason to go backwards.
"You cannot ask a country to suspend its legal activities in return for a suspension of an illegal (resolution)," he said. "We are not a threat to anyone."